Governor Ducey Visits Arizona Enrichment Center To Thank Staff, Meet With Kids

Governor Doug Ducey today visited the Valley Child Care & Learning Center, a child care facility that's participating in the Enrichment Centers Program, to thank staff and leadership for their work to support Arizona families serving on the frontlines. Enrichment Centers provide child care for first responders, critical health care workers, essential public sector workers, grocery store employees and food bank workers. Valley Child Care & Learning Center has multiple locations throughout the Valley, and primarily serves kids and families from low-income backgrounds in high-need communities.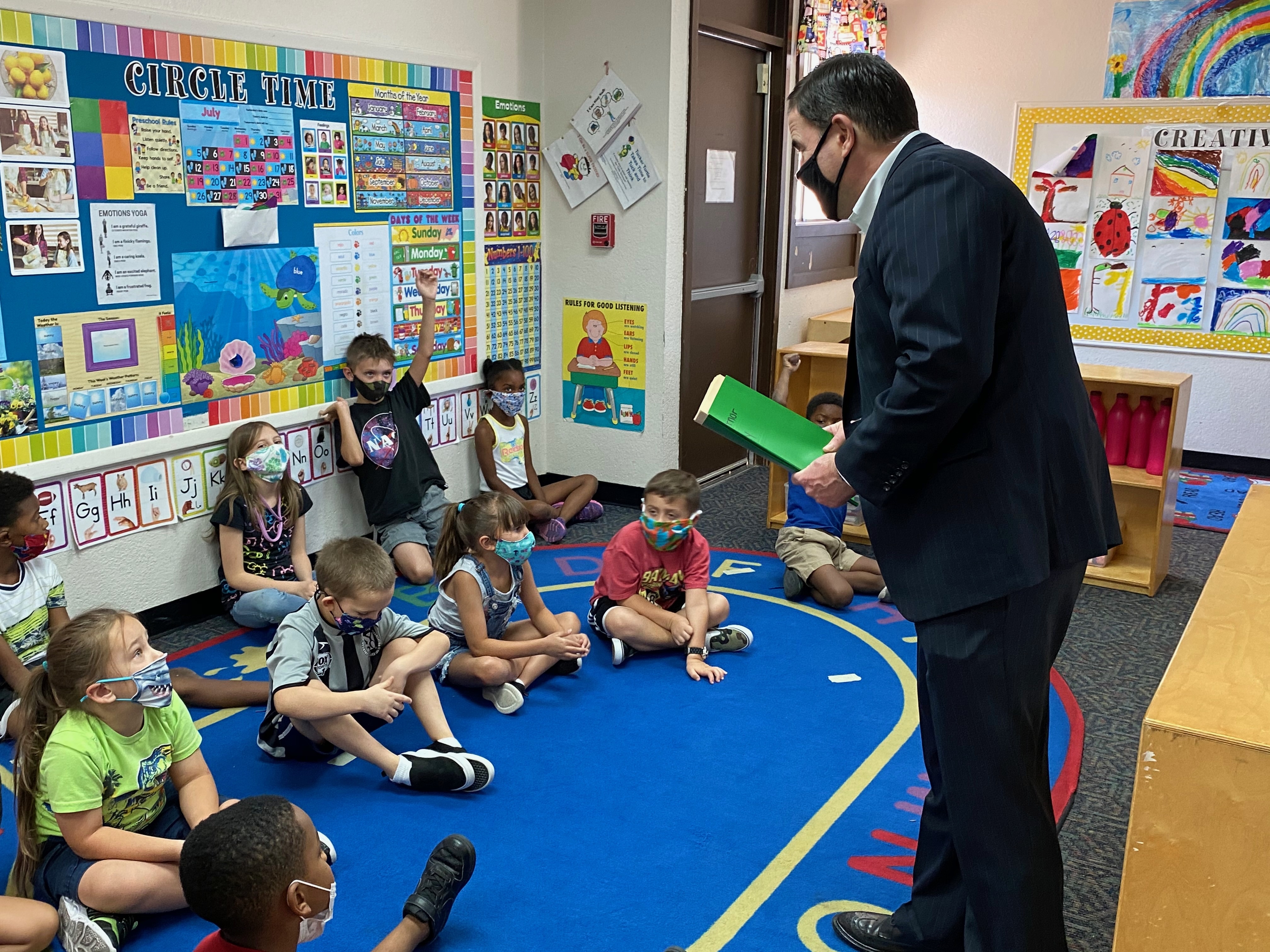 In early April, the Governor's Office partnered with the Arizona Departments of Education, Economic Security, Health Services and Administration as well as First Things First, the Governor's Office of Youth, Faith and Family, the Government Transformation Office, local child care providers and nonprofit, education and faith-based organizations to offer child care through Arizona Enrichment Centers [1]. To date:
570 providers have registered as Enrichment Centers in 56 cities and towns across the state; 

6,158 families of critical health care and essential public sector workers have qualified for priority child care, and can now access the care that best fits their needs;

And 4,565 families have qualified for and are utilizing a child care scholarship.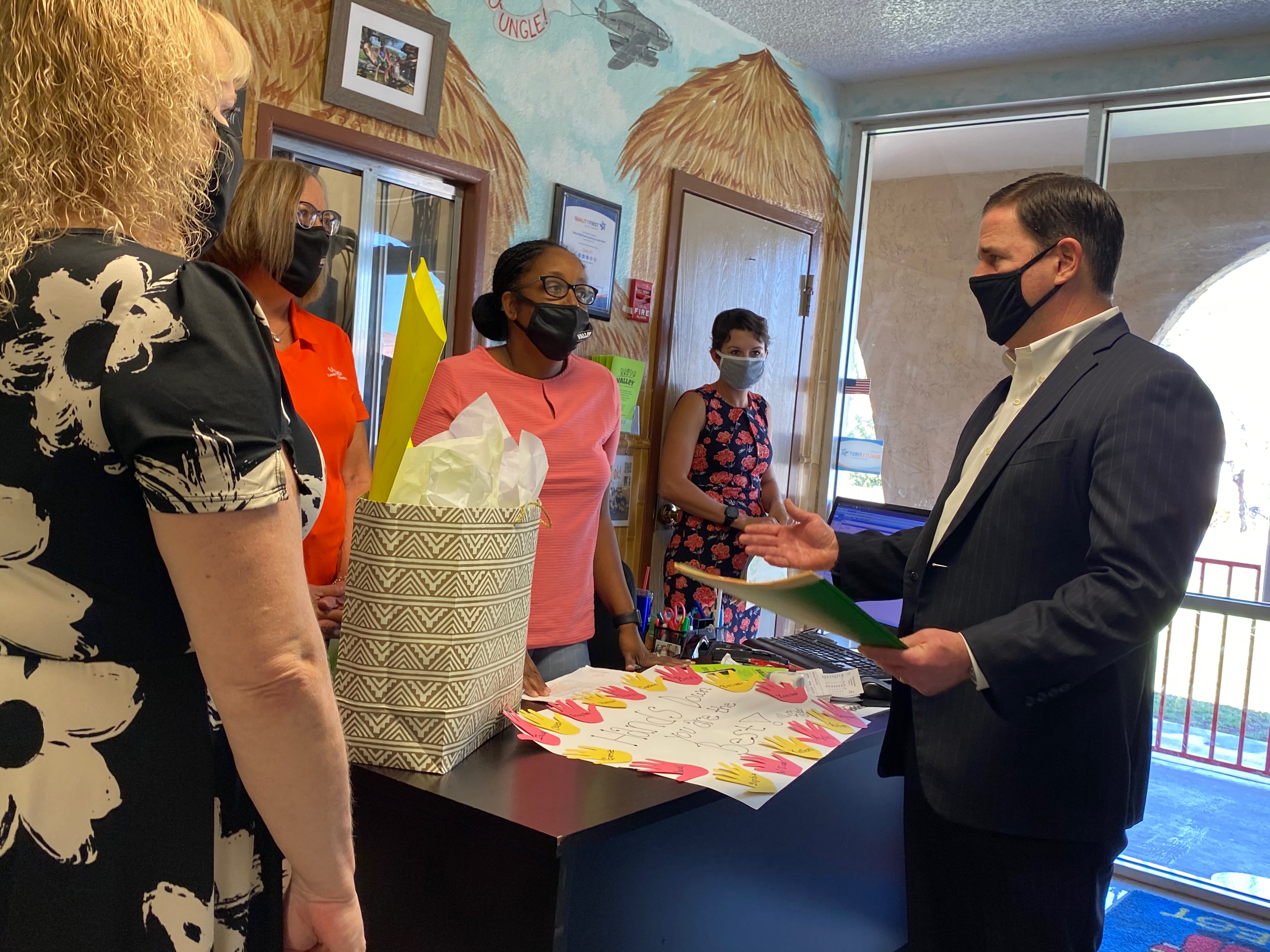 All Enrichment Center sites follow the CDC Guidance for Schools and Child Care Programs [2], the ADHS Child Care Facility COVID-19 Guidance [3], as well as guidance issued by local public health departments [4]. Approved Enrichment Centers are listed on the Arizona Enrichment Centers website [5].

More information is available HERE [6], and questions can be emailed to [email protected] [7]. A [8]rizonaTogether.org [8] includes additional information about child care and other resources for families, individuals and businesses.
###