Governor Ducey Provides Updates On Bighorn Fire
TUCSON — Governor Doug Ducey today met with officials from the U.S Forest Service and the Arizona Department of Forestry and Fire Management in Tucson to survey the Bighorn Fire and receive a briefing on wildfire suppression efforts happening around the state. 

The Bighorn Fire is currently at 58,599 acres and 16% containment. Evacuation orders are in place for some neighborhoods, and the Red Cross is providing aid to those in need.

"Safety officials, firefighters and first responders have been working around the clock to contain the Bighorn Fire and other fires across the state," said Governor Ducey. "We are grateful for their work to protect people, pets and property, and will continue to pray for their safety as they battle these wildfires." 

Watch a video of the Governor's briefing HERE [1].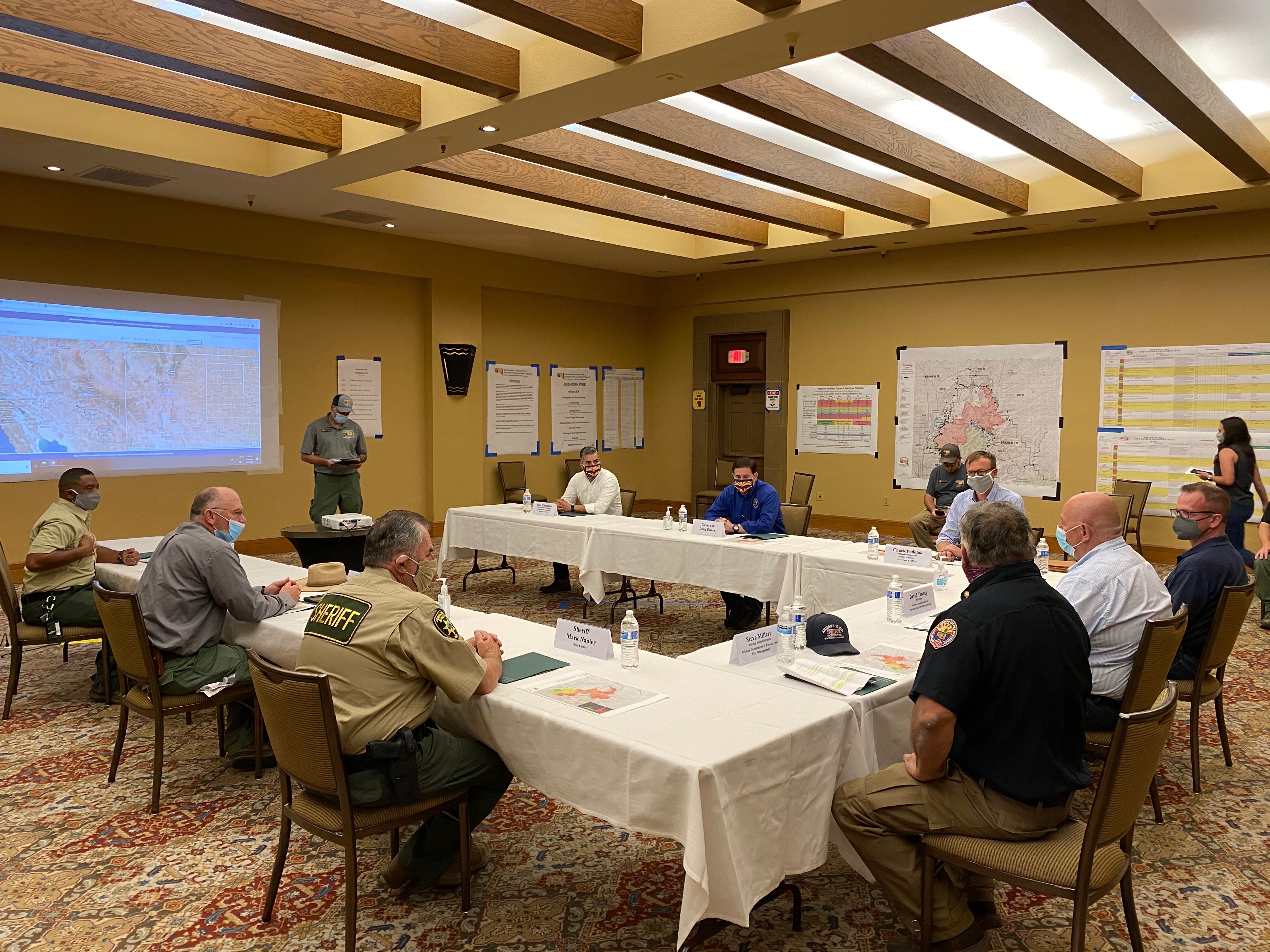 ###