BRIEF: Arizona Celebrates National Adoption Day

This Saturday, November 23, 2019, Governor Ducey joined Maricopa County for its National Adoption Day Celebration. As part of the event, Maricopa County finalized the adoption process for 145 children who were once in foster care. According to the Arizona Department of Child Safety, more than 11,800 children in Arizona have been adopted [1] in the last three years.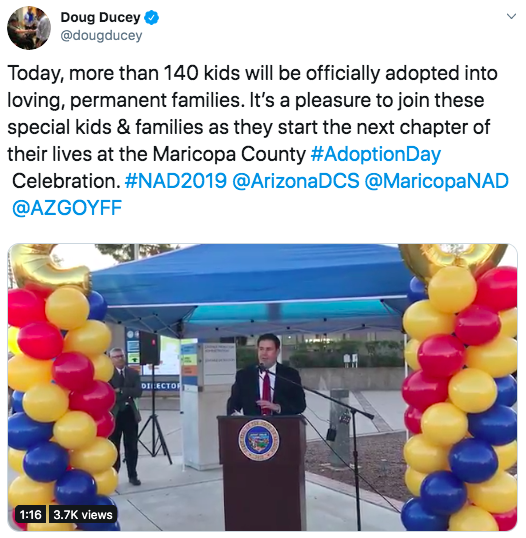 [2]
Maricopa County's Adoption Day Celebration for the last several years has been the largest in the country, with more children being adopted than in any other city across the nation. This year's event included judges who finalized the adoption process, advocates for children in need, organizations that work to improve the lives of children across the state and families finalizing the adoption process.
Arizona is committed to helping children in need. The Arizona Department of Child Safety reduced Arizona's Child Abuse Hotline on-hold times [3] from 12 minutes in February 2014 to less than one minute today. It has also received national recognition from Casey Family Programs for safely reducing the number of children in out-of-home care by approximately 25 percent, from a high of 19,044 children in 2016 to less than 14,400 today.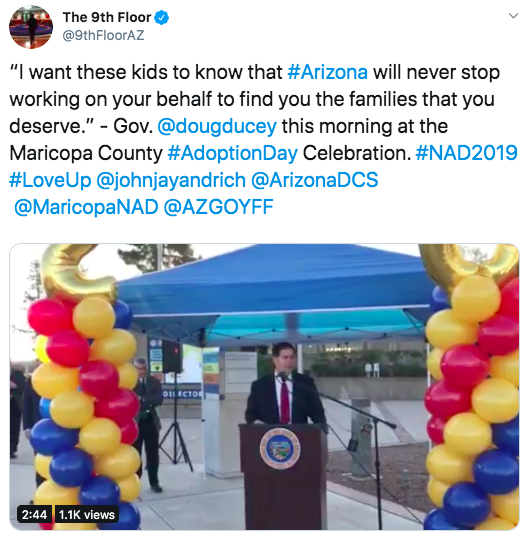 [4]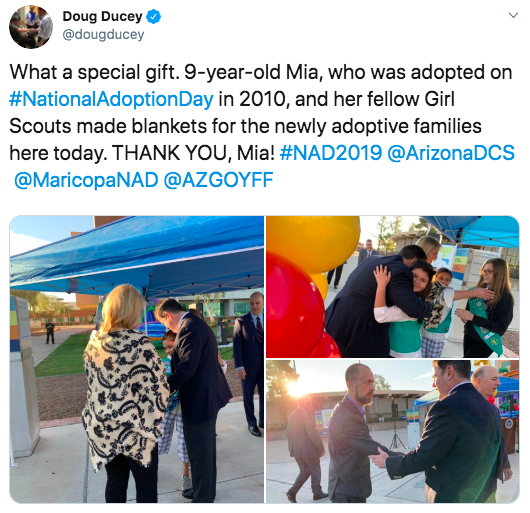 [5] 
###