New Tuition Funding Expands Education Opportunities For National Guard Members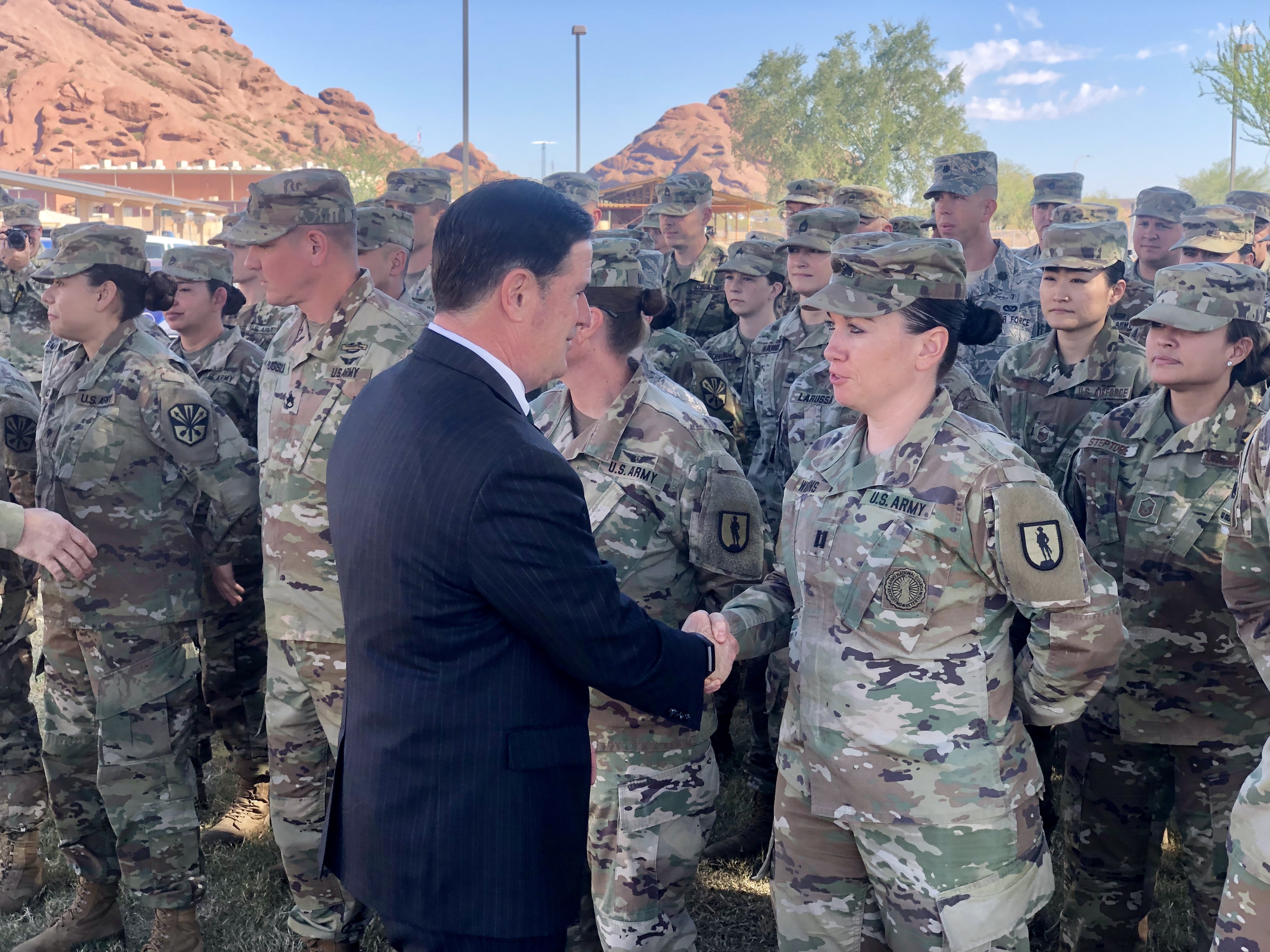 PHOENIX — Governor Doug Ducey today heard firsthand about how new state dollars are expanding education opportunities for members of the Arizona National Guard. The $1 million in funding, which was proposed in Governor Ducey's executive budget and signed into law earlier this year, provides tuition reimbursement for National Guard members who complete qualifying higher education credits, helping hundreds of National Guard members pursue a postsecondary degree or diploma at a certified technical school or accredited public or private institution.
The Arizona National Guard tuition reimbursement program was zeroed out in fiscal year 2010 during the Great Recession. The governor today met with National Guard Citizen-Soldiers and Airmen to learn more about how these restored funds will have an impact.
"The brave men and women of the Arizona National Guard put their lives on the line to defend our country at home and abroad. These are dollars they have earned and deserve," said Governor Ducey. "We know that with service comes sacrifice. The brave men and women of our National Guard commit to serving on nights and weekends, over holidays and often in harm's way. We are eternally grateful for their service and are proud to make this investment in them."
"I want to thank Governor Doug Ducey and our State Legislature for their continued support of the Arizona National Guard," said Major General Michael T. McGuire, Arizona's Adjutant General. "Investing in our Citizen-Soldiers and Airmen enriches our State by putting more trained and educated residents back into our communities."
"The state tuition reimbursement program is going to be very beneficial," said Air National Guard Technical Sergeant Bryan Adams. "The important thing is I know I have this program available to me. So no matter what course I decide to go in the future, I know the state of Arizona will help me and assist me through that."
The National Guard Postsecondary Education Reimbursement Program offers up to $250 per credit hour and is not to exceed $4,000 in a one-year period. Citizen-Soldiers and Airmen who are currently serving, have completed their initial occupational training, are in good standing with physical requirements and have no pending administrative action are eligible for the program.
For more information about the program, click HERE [1].
###