Governor Ducey Calls For Increasing Arizona's Rainy Day Fund To $1 Billion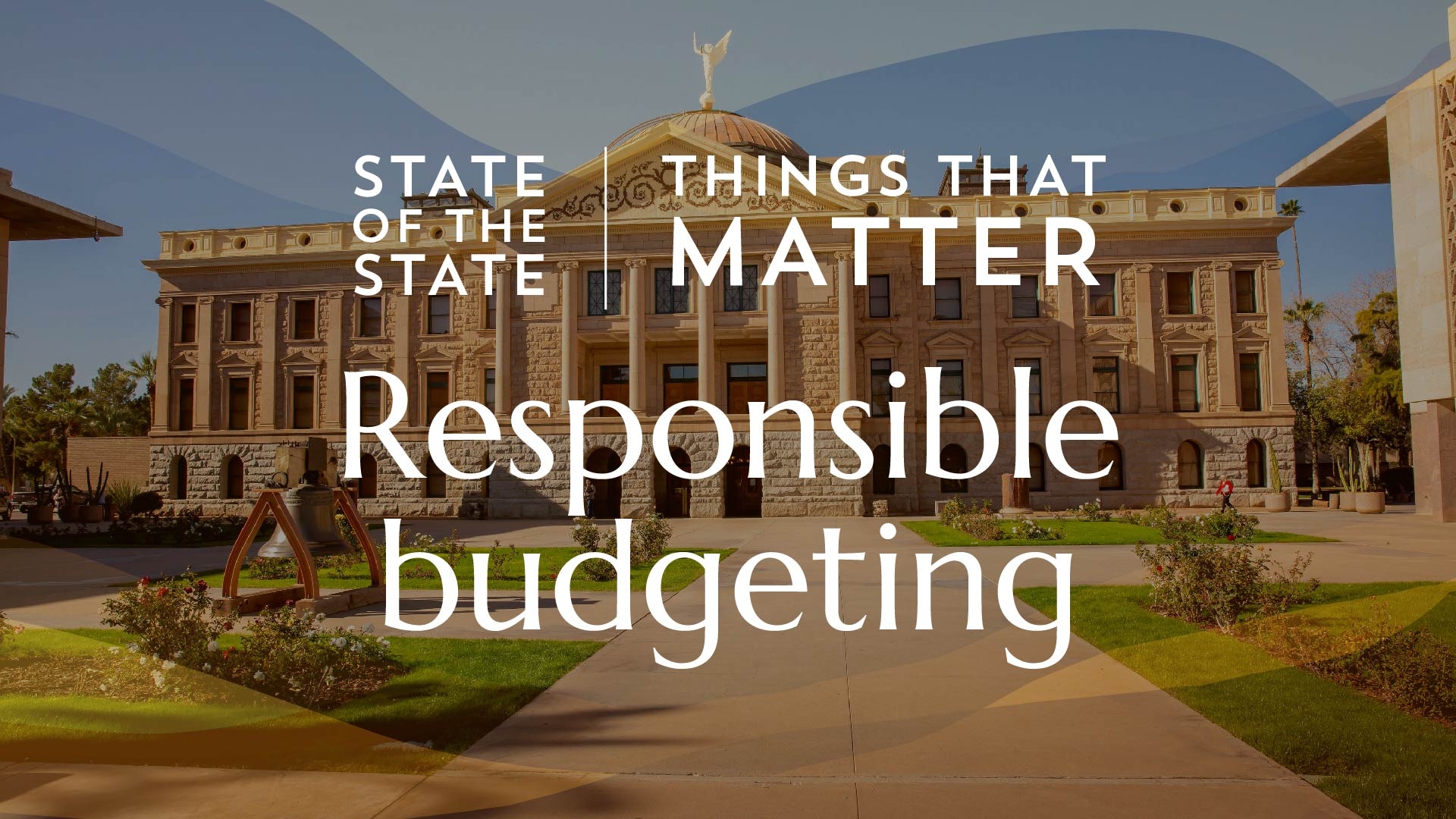 PHOENIX — In his State of the State address Monday, Governor Doug Ducey called for doubling Arizona's Budget Stabilization Fund, known as "the Rainy Day Fund," to ensure the state prepares responsibly for the future.
During the speech, Governor Ducey said:
"Because I'm proposing that we secure Arizona's future and prepare responsibly for the unexpected and the inevitable -- by bringing our Rainy Day Fund, to record-breaking balance of one billion dollars.

"If ever there were a way to protect public education, to protect the pay raises our teachers have earned and deserve, to prevent budget gimmicks, band-aids and massive cuts down the line; to avoid tax increases and budget standoffs and government shutdowns -- it's through this thoughtful, prudent and fiscally-conservative approach."
At the end of FY 2018, the Rainy Day Fund balance was approximately $457.8 million, or 4.5 percent of General Fund revenues. At $1 billion, the "Rainy Day Fund" will reach its highest dollar amount and the highest percentage of General Fund revenue since its creation, helping better prepare the state for the next economic downturn.
Arizona's Rainy Day Fund was created in 1990 as a reserve of funds the state can tap during economic downturns. By preparing for the unexpected now, Arizona can ensure its priorities remain funded while avoiding the dire fiscal choices experienced during the Great Recession.
Learn more HERE [1].
###