Committed To Clearing Untested Rape Kit Backlog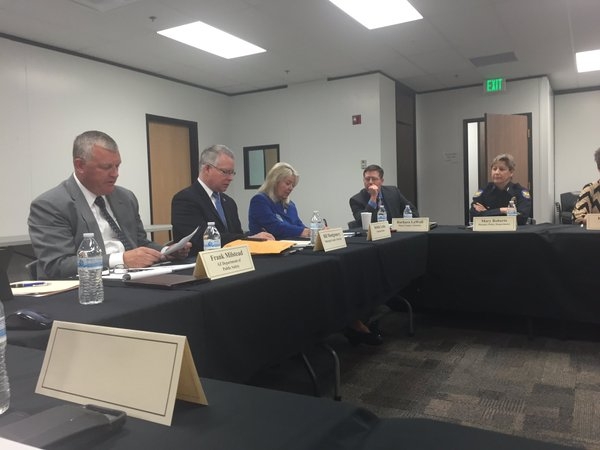 PHOENIX — Governor Doug Ducey plans to immediately move forward on a new report from the Sexual Assault Evidence Collection Kit Task Force containing recommendations to address the unacceptable injustice of untested rape kits in Arizona.
With two indictments already made from the testing of old rape kits, Governor Ducey is committed to finding the resources necessary to clear the entire backlog.
The task force, established in January 2016 when Governor Ducey issued Executive Order 2016-02 [1], was charged with several responsibilities, including determining how many untested kits exist within the state and making recommendations to the governor about clearing the backlog of untested kits and creating policies to ensure that all kits will be appropriately tested and tracked moving forward.
Consistent with task force recommendations, the governor is calling on all local jurisdictions to adopt a test-all policy as recommended by the task force.
Additionally, the governor has directed the Arizona Department of Public Safety to gather options available to contract with a vendor for a statewide tracking system for sexual assault kits.
Governor Ducey's FY 2016 state budget included half of a million dollars in funding to test the existing untested kits. This investment has been coupled with national grant funds awarded to local jurisdictions, including Phoenix and Maricopa County. The governor is committed to finding the resources to test each and every one of these kits.
"Today is a first step in the right direction toward bringing justice to victims of sexual violence," said Governor Ducey. "Arizona is pleased to have seen two recent indictments thanks to early efforts to test these forgotten rape kits, but there is much more work to do. I want to thank the task force for their work, especially Senator Katie Hobbs who has championed this issue for years. My office will continue to work hand-in-hand with policy experts, law enforcement, and community leaders to protect our communities and provide victims with a much-needed sense of relief."
"We're on our way to testing every evidence kit in the state," said Senator Katie Hobbs, a member of the Sexual Assault Evidence Collection Kit Task Force. "As a social worker who has spent the majority of my career working with assault victims, I can personally attest to the importance of making sure we eliminate the backlog of these evidence kits. These recommendations, months of expertise in the making, will go a long way in not only bringing first-time offenders to justice but also shining a light on multiple offenders whose victims will soon get the closure they deserve."
"These strategic, goal-driven recommendations will go a long way in ending the backlog of untested evidence kits in Arizona," said Representative Kate Brophy McGee, a member of the Sexual Assault Evidence Collection Kit Task Force. "Working with experts in the field provided us with a number of unique perspectives that I'm confident will kick-start the process. Like many others, I am honored to serve on this task force, and I hope that our work will bring justice and resolution to victims of these terrible crimes."
"We take sexual assault offenses seriously in Arizona and Maricopa County and I am grateful for the governor's leadership in establishing statewide protocols to hold offenders accountable," said Maricopa County Attorney Bill Montgomery, a member of the Sexual Assault Evidence Collection Kit Task Force. "We have already secured two indictments based on the testing of sexual assault kits under circumstances the task force met to address. I look forward to others utilizing the more than $3 million in grant money received to date."