Statement From Governor Ducey On Yesterday's Election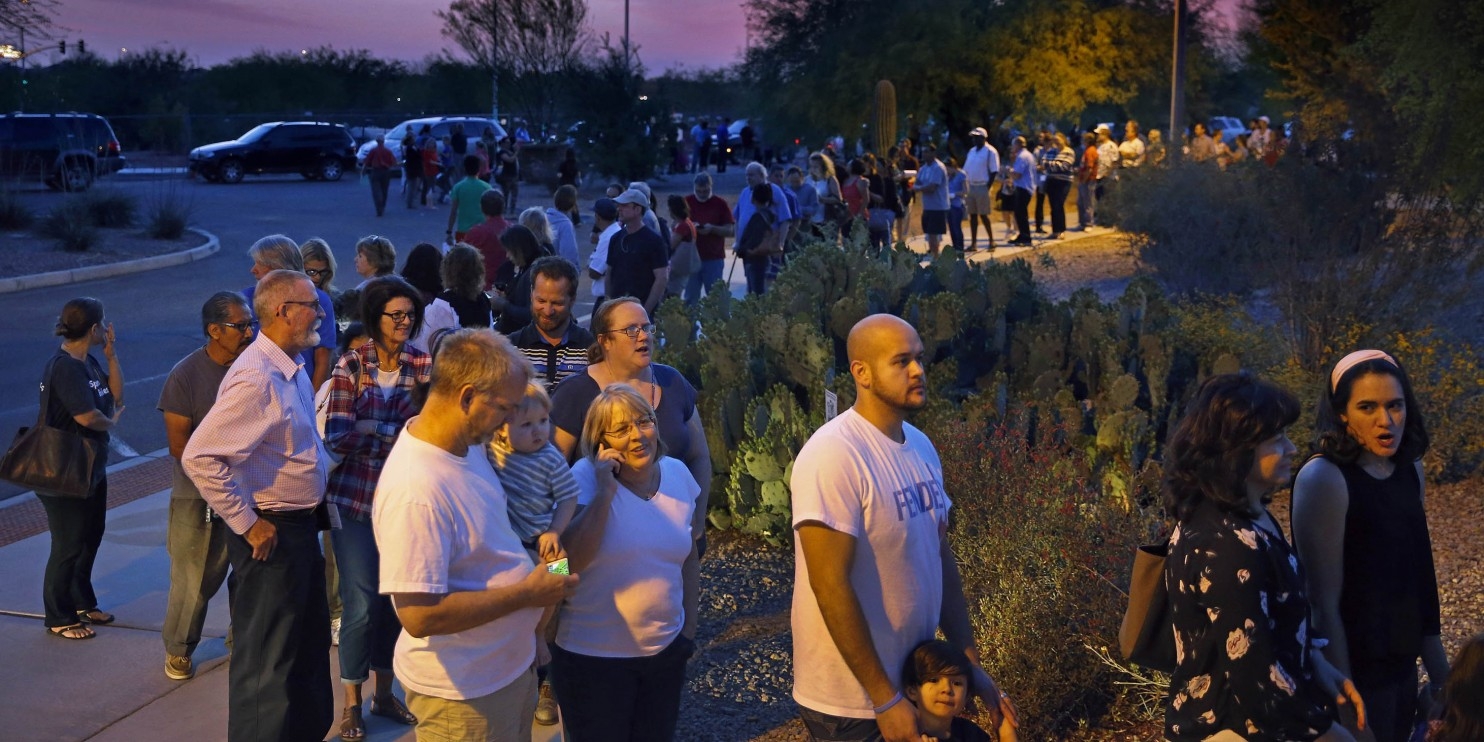 PHOENIX – "Voting is one of our most important rights and responsibilities, and yesterday, a record number of Arizonans turned out to cast their choice for president. I'm glad to see so many Arizonans step up to make their voice heard for the candidate of their choice. However, it's unacceptable that many of them had to battle incredibly long lines. Our election officials must evaluate what went wrong and how they make sure it doesn't happen again.
"One way we can fix things is to simplify them. That means allowing independents to vote in presidential primaries, just as they vote in all other Arizona primaries. A big part of yesterday's problem was registered voters showing up, and being told they couldn't vote. That's just wrong. If people want to take the time to vote they should be able to, and their vote should be counted."