VIDEO: Governor Ducey Meets With President Trump, Dr. Birx On COVID-19
News Release
August 5, 2020
WASHINGTON, D.C. — Governor Doug Ducey today met with President Trump and White House Coronavirus Response Coordinator Dr. Deborah Birx in the Oval Office to discuss COVID-19 and further actions to contain the spread of the virus and protect public health.
The state of Arizona has partnered closely with the White House Coronavirus Task Force to implement targeted, commonsense mitigation measures and surge supplies and resources to the state.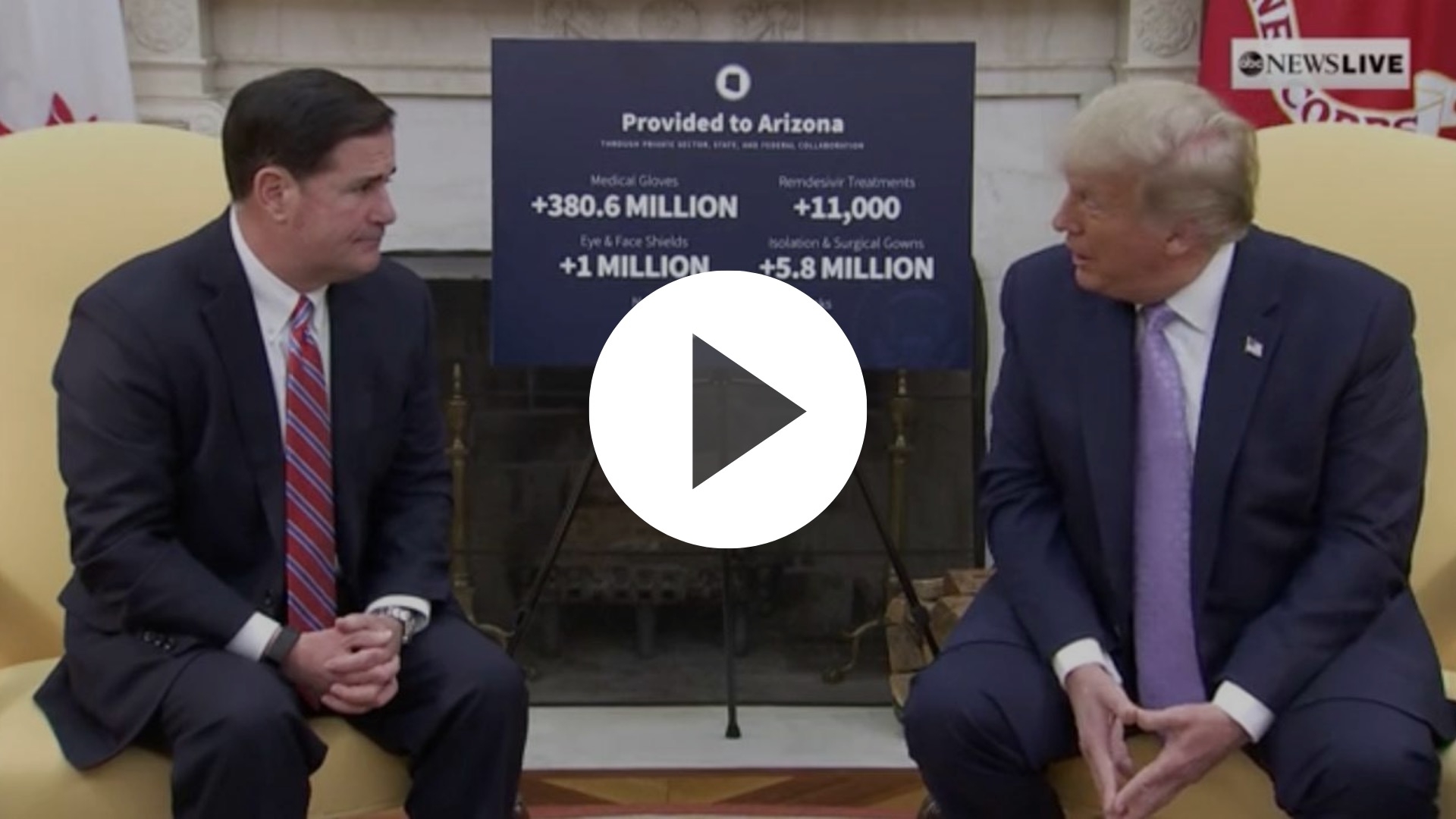 Watch video from the meeting HERE.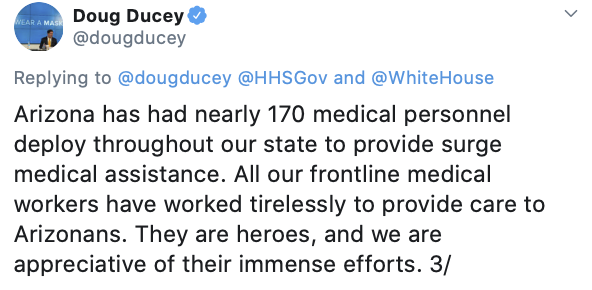 To date, Arizona and the federal government have partnered to:
Stand up two surge testing sites in Maryvale and South Phoenix capable of conducting 60,000 tests. Additional test capacity is being sent throughout the state;
Procure an additional Roche testing machine for Sonora Quest Laboratories to further bolster testing in the state;
Deploy 170 surge medical personnel throughout the state;
With the help of Senator Martha McSally, send 100 ventilators to Arizona for critical need areas, including tribal nations;
Distribute more than 1.9 million N-95 masks, 12.1 million surgical masks, 5.8 million surgical gowns, and 380 million medical gloves to frontline medical workers;
Coordinate the donation of nearly 2,000 cases of Remdesivir for Arizona health care providers;
Allocate rapid point of care testing to more than 100 Arizona nursing homes, and more.
###