Governor Ducey Appoints Cynthia Bailey To The Arizona Court of Appeals
News Release
April 24, 2020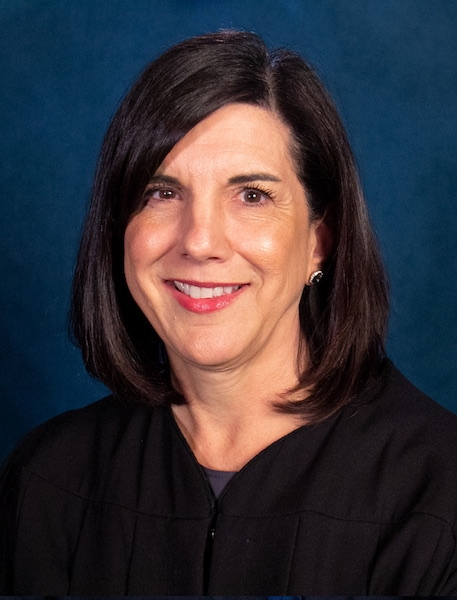 PHOENIX⁠ — Governor Doug Ducey today announced the appointment of Judge Cynthia Bailey to the Arizona Court of Appeals, Division I.  

Judge Bailey is a dedicated public servant, serving in all three branches of Arizona government. She has been a judge with the Maricopa County Superior Court since 2012, achieving broad experience in the civil, criminal and family divisions. Before her appointment as a Judge on the Superior Court, she served as a Commissioner on the same court for 2 years. She is currently the Northeast Regional Court Presiding Judge and handles a civil calendar. Since being appointed to the bench, she has demonstrated her leadership skills through involvement in various judicial committees, including the Settlement Conference Committee, Behavioral Health Committee, Initiatives Committee, Judicial Executive Committee and Superior Court Judges Pro Tem Appointment Committee.

Prior to joining the bench, Judge Bailey was a Deputy Maricopa County Attorney, where she managed a felony caseload from 1993-1995 in the criminal division prosecuting major felonies through numerous jury trials. From 2007-2010, Judge Bailey worked in the civil division, practicing in the mental health court where she appeared in court daily to seek court-ordered mental health treatment for individuals unwilling to obtain help voluntarily. 

Judge Bailey also worked at the Arizona Legislature where she was the Senate Rules Attorney from 1997-2001 and served as the Senate Judiciary Committee Analyst in 2004. It was there where she gained in-depth exposure to both the Arizona Constitution and all titles of Arizona law. In these nonpartisan roles she reviewed, interpreted, and advised on bills. As the rules attorney, she advised on the constitutionality of proposed laws while also serving as an ethics advisor.

In addition to her public service, Judge Bailey worked in private practice. From 2001-2005, she worked for two firms, Kimerer & Derrick and Fromm, Smith & Gadow, where she practiced criminal defense and family law, including federal pension regulation. From 2005-2007, she maintained a criminal defense practice. 

Since 2003, Judge Bailey has been involved in the Mayo Clinic's annual medical mission to Mexico by presenting and packaging aid supplies and gathering donations of clothing and toiletries. Throughout her career, she has volunteered for the Children's Cancer Network, Paradise Valley Walk for the Cure, and Hospice of the Valley. She has also volunteered countless hours for her church. Judge Bailey gives back to the legal community by presenting on various legal topics, such as trial advocacy, motion practice and ethics.

"Judge Bailey's diverse experience in law, both as a judge and practitioner, make her well-suited for the appellate bench," said Governor Ducey. "Her service in all three branches of government instilled a strong understanding of the separation of powers and respect for the rule of law. I am pleased to appoint Judge Bailey to the Arizona Court of Appeals."

Judge Bailey graduated magna cum laude from Arizona State University with a Bachelor of Science in Business Administration. She then received her law degree from the Arizona State University College of Law. 

This appointment was made to fill the vacancy created by the resignation of Judge Diane M. Johnsen.  
###