Governor Ducey Proclaims School Counseling Week In Arizona
News Release
February 4, 2020
PHOENIX — Governor Ducey declared this week, February 3 through 7, 2020, School Counseling Week in Arizona to recognize school counselors' work to help students explore their talents, prepare for the future, excel in and out of the classroom and further personal growth.
Governor Ducey has worked to provide all Arizona students with safe learning environments. Last year, the Governor's executive budget proposal included $20 million to fund more than 380 additional safety personnel in Arizona schools.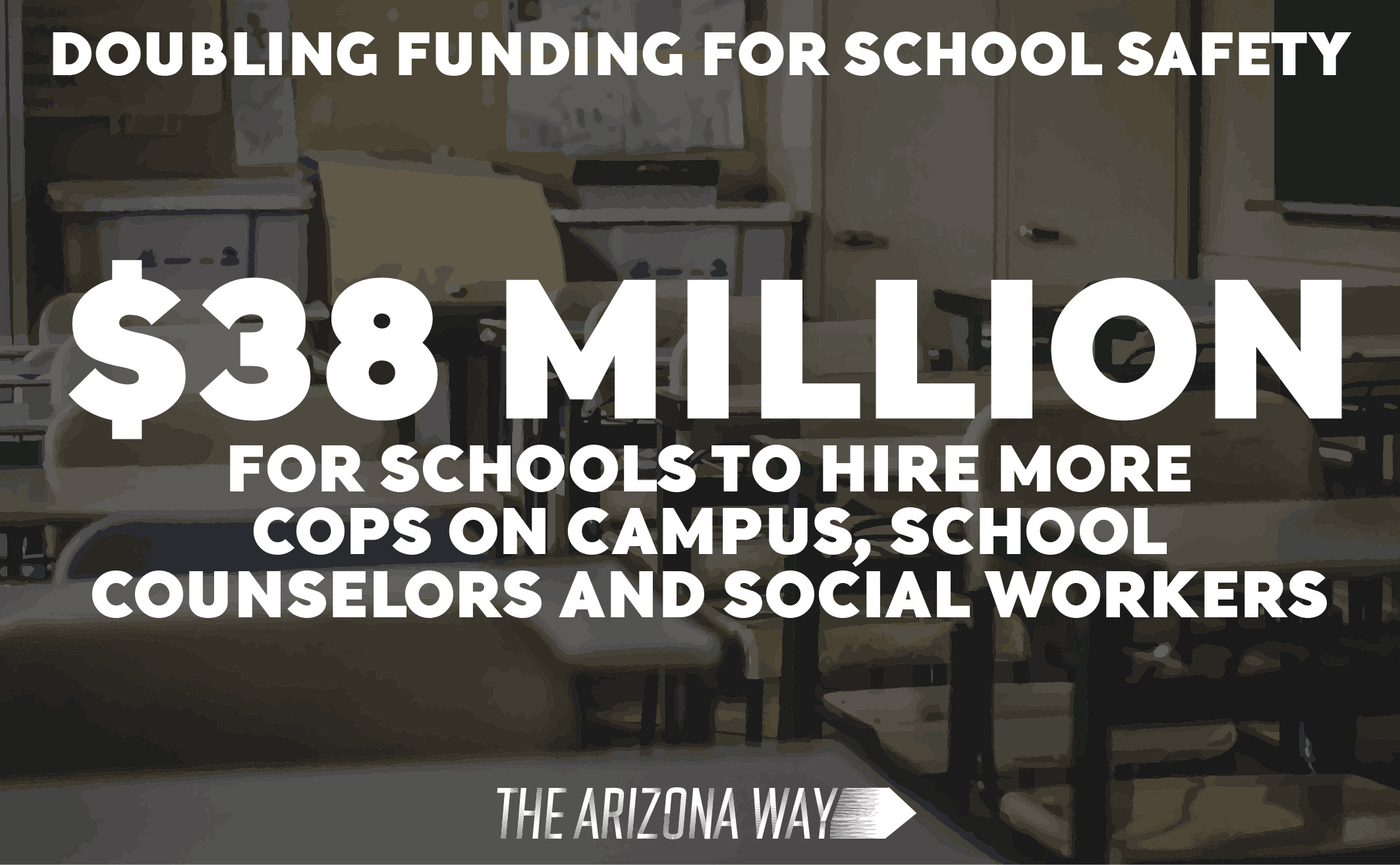 The Governor's Fiscal Year (FY) 2021 budget proposal provides funding to fulfill first-choice requests for school safety personnel submitted by 931 districts and charters. The budget invests $38 million to fund an additional 461 school safety personnel, specifically:
144 more school resource officers on campus, 

162 more school counselors, 

and 155 more social workers. 
View a PDF of the proclamation HERE.
***

WHEREAS, school counselors are employed in public and private schools to help students reach their full potential; and

WHEREAS, school counselors are actively committed to helping students explore their abilities, strengths, interests, and talents as these traits relate to career awareness and development; and

WHEREAS, school counselors help parents focus on ways to further the educational, personal, and social growth of their children; and

WHEREAS, school counselors work with teachers and other educators to help students explore their potential and set realistic goals for themselves; and

WHEREAS, school counselors seek to identify and utilize community resources that can enhance and complement comprehensive school counseling programs and help students become productive members of society; and

WHEREAS, comprehensive developmental school counseling programs are considered an integral part of the educational process that enables all students to achieve success in school.

NOW, THEREFORE, I, Douglas A. Ducey, Governor of the State of Arizona, do hereby proclaim February 3 - 7, 2020, as
SCHOOL COUNSELING WEEK 
IN WITNESS WHEREOF, I have hereunto set my hand and caused to be affixed the Great Seal of the State of Arizona

GOVERNOR

DONE at the Capitol in Phoenix on this fifteenth day of January in the year Two Thousand and Twenty and of the Independence of the United States of America the Two Hundred and Forty-Fourth.

ATTEST:

SECRETARY
###