Governor Ducey Proclaims Arizona School Choice Week
News Release
January 27, 2020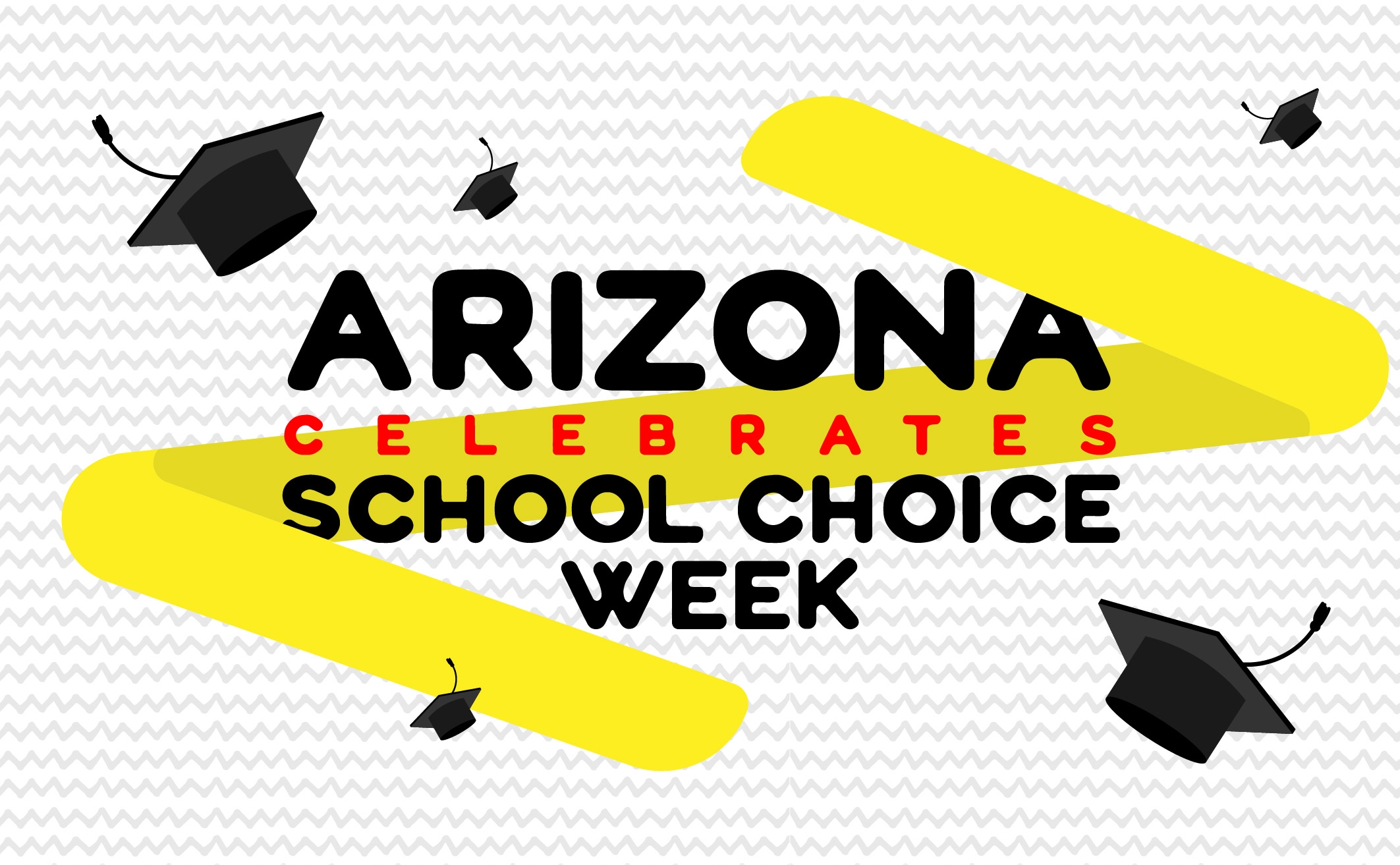 PHOENIX — Governor Doug Ducey declared this week, January 26 through February 1, 2020, Arizona School Choice Week to highlight the importance of providing effective education options for all Arizona students and families.

"In Arizona, we're proud to be a national leader in school choice," said Governor Ducey. "From open enrollment to public charter schools to Education Savings Accounts and more, Arizona families have a wide range of options to pursue, options that are helping improve results while driving innovation. My thanks to all the educators, school leaders, parents and family members working to ensure all Arizona kids have access to a high-quality education that's best for them."
Arizona recently celebrated 25 years of charter school success. According to the Arizona Charter Schools Association, Arizona's more than 550 public charter schools make up 28 percent of the state's total schools. More than 200,000 Arizona students are enrolled in charter schools, making up 18 percent of Arizona's public school enrollment.
Arizona also offers Open Enrollment for its public school districts. Open Enrollment allows students to apply for admission to any public school depending on available classroom space. Additionally, Education Scholarship Accounts offers students a wide range of educational services outside home-based education, tutoring and educational therapies. Students eligible for these services include students living on tribal lands, those with special needs, children of military families and those in failing schools.
View a PDF of the proclamation HERE.

***

WHEREAS, every student in Arizona should have access to an effective education; and

WHEREAS, citizens across Arizona agree that continuing to improve the quality of education is an issue of importance to our state's leaders; and

WHEREAS, Arizona recognizes the essential role that an effective and accountable system of education plays in preparing all children to be successful adults; and

WHEREAS, Arizona has many different types of public and nonpublic schools, as well as families who educate their children in the home; and

WHEREAS, Arizona has many high-quality, dedicated teaching professionals in all types of education environments; and

WHEREAS, it is important for parents in Arizona to explore and identify the best education options available to their children; and

WHEREAS, research demonstrates that providing children with multiple education options improves academic performance; and

WHEREAS, School Choice Week is a national celebration recognized by millions of students, parents, educators, schools, and community leaders to raise public awareness of the importance of effective education options for children.

NOW, THEREFORE, I, Douglas A. Ducey, Governor of the State of Arizona, do hereby proclaim January 26 –February 1, 2020, as
 ARIZONA SCHOOL CHOICE WEEK
and call this observance to the attention of all of our citizens.
IN WITNESS WHEREOF, I have hereunto set my hand and caused to be affixed the Great Seal of the State of Arizona

GOVERNOR

DONE at the Capitol in Phoenix on this fifteenth day of January in the year Two Thousand and Twenty and of the Independence of the United States of America the Two Hundred and Forty-Fourth

ATTEST:

SECRETARY OF STATE
###