BRIEF: Governor Ducey Focuses On Safety And Security In Sonora
News Release
November 7, 2019

Governor Doug Ducey yesterday joined Sonora Governor Claudia Pavlovich and other Arizona-Sonora leaders in Hermosillo for the Comisión Sonora-Arizona summit to celebrate 60 years of collaboration and partnership with the Arizona-Mexico Commission. While there, the governor toured a Sonora command and control security center, known as the C5i, and received a security update on the region. The governor also took part in meetings related to security and energy, as well as a plenary meeting of the summit, and recognized Arizona's unique and productive relationship with Sonora in an address to attendees.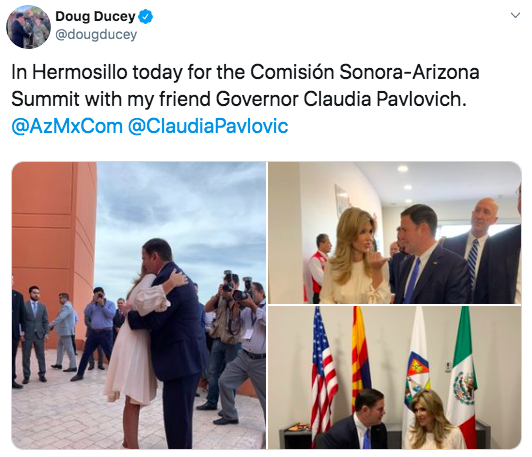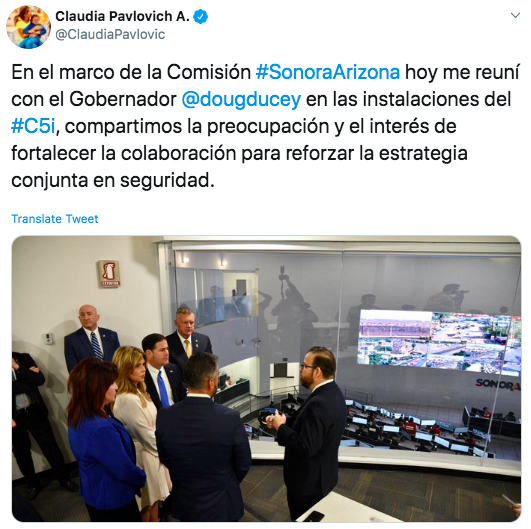 During the governor's speech at the summit, he emphasized the importance of working together to address the violence along the border and create a better quality of life for residents of both states. The governor also led a moment of silence to recognize the nine American citizens killed in Sonora earlier this week.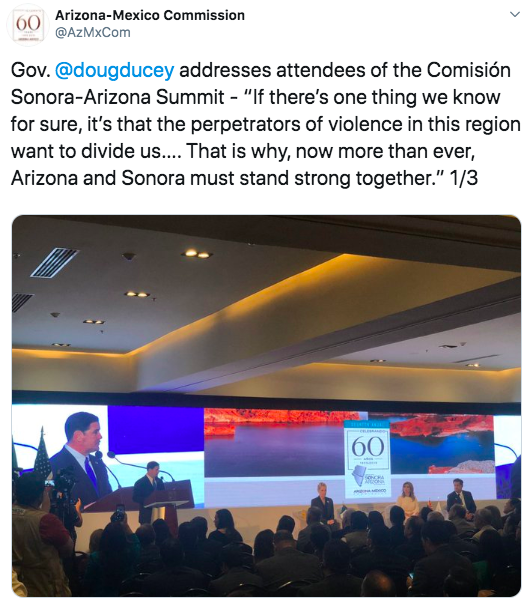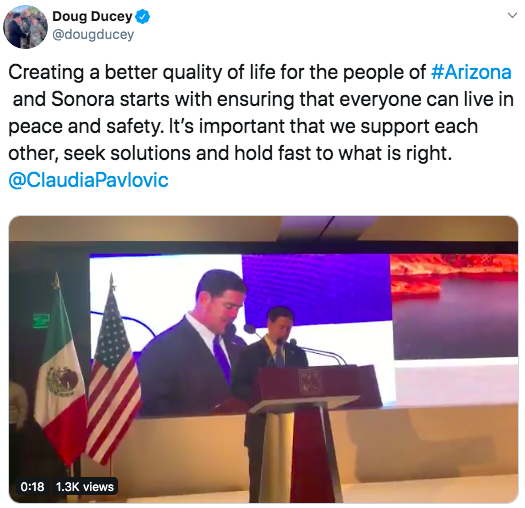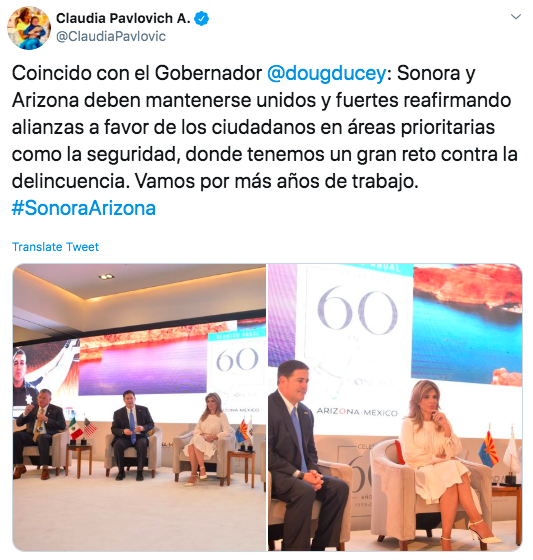 Arizona Department of Public Safety Director Colonel Frank Milstead also spoke at the summit about enhancing security in the region and along the border.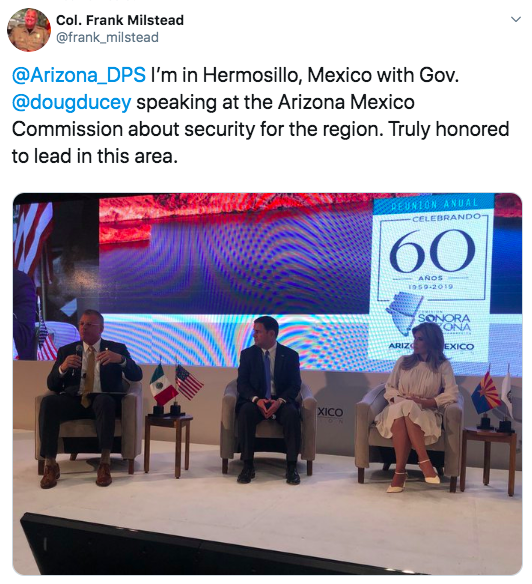 ###