Governor Ducey Calls For Eliminating Legislative Immunity
News Release
January 14, 2019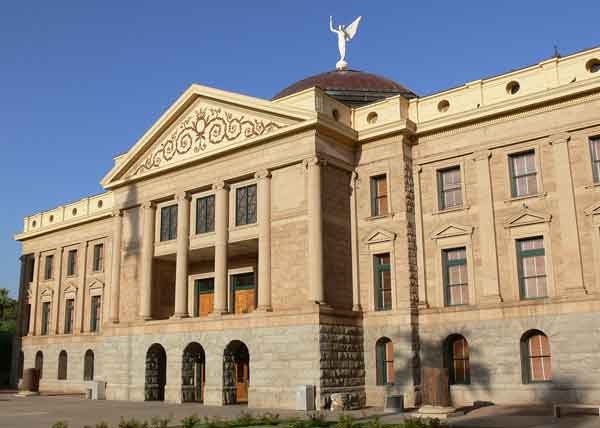 PHOENIX — During the State of the State address, Governor Doug Ducey today called for an end to legislative immunity and made it clear that no one is above the law, and certainly not elected officials.
During the speech, he said:
"I'm challenging this legislature, let's chop the stacks and stacks of statutes down, so that the laws make sense and are relevant to the Arizona of today.

"And how about we start with eliminating the most unnecessary law of them all: legislative immunity.

"We are a nation of laws, not men. No one -- not me, nor you -- is above the law."
In July 2018, Governor Ducey signed an executive order reforming legislative immunity and called for further action at the start of this legislative session.
Specifically, the executive order clarifies that law enforcement officers employed by the State of Arizona have the constitutional and legal authority to hold elected officials accountable when they endanger public safety with criminal violations, including speeding, reckless driving and driving under the influence.
The executive order also clarifies that the Constitution limits the application of so-called "legislative immunity" to circumstances during the legislative session and the 15 days immediately prior to the start of legislative session.
###