BRIEF: Shining A Light On Human Trafficking
News Release
January 29, 2019

Over the month of January, Arizona has worked to bring greater attention and awareness to the horrific crime of human trafficking as a part of Human Trafficking Prevention Month. Arizona remains committed to combating human trafficking, protecting victims' rights and holding perpetrators accountable.
See below for actions Arizona took this month. 
Lighting Arizona Blue
Together through the collaborative work of the Arizona Human Trafficking Council, Cindy McCain, the McCain Institute, Arizona's law enforcement agencies and community stakeholders, Arizona is becoming a national leader in human trafficking awareness. 
Earlier this month, Governor Ducey directed the Arizona Capitol to be lit blue in recognition of these efforts. Arizona's state agencies joined the efforts to raise awareness: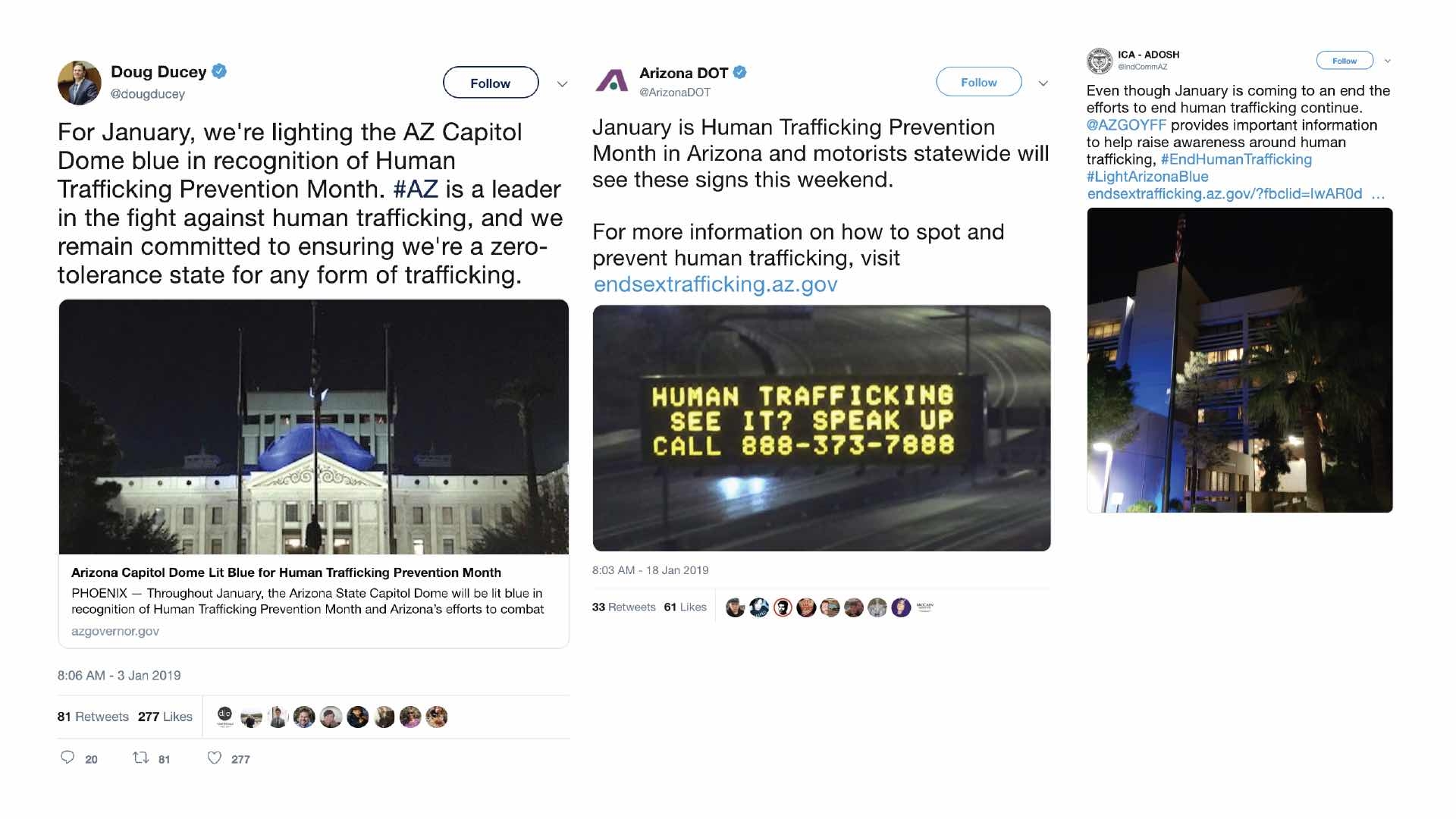 Governor Ducey And Cindy McCain Call For End To Human Trafficking
Governor Ducey toured the Phoenix Dream Center, a local non-profit serving more than 250 trafficking victims each year. The governor joined Cindy McCain to highlight the progress made last year training more than 31,000 Arizonans to recognize signs of human trafficking.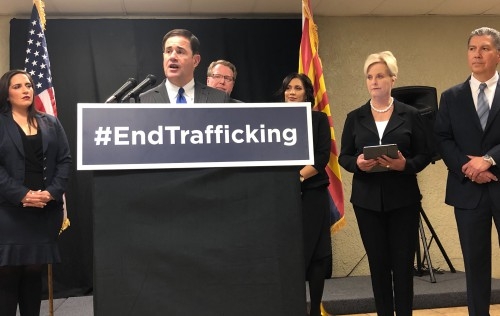 CLICK HERE to watch the press conference.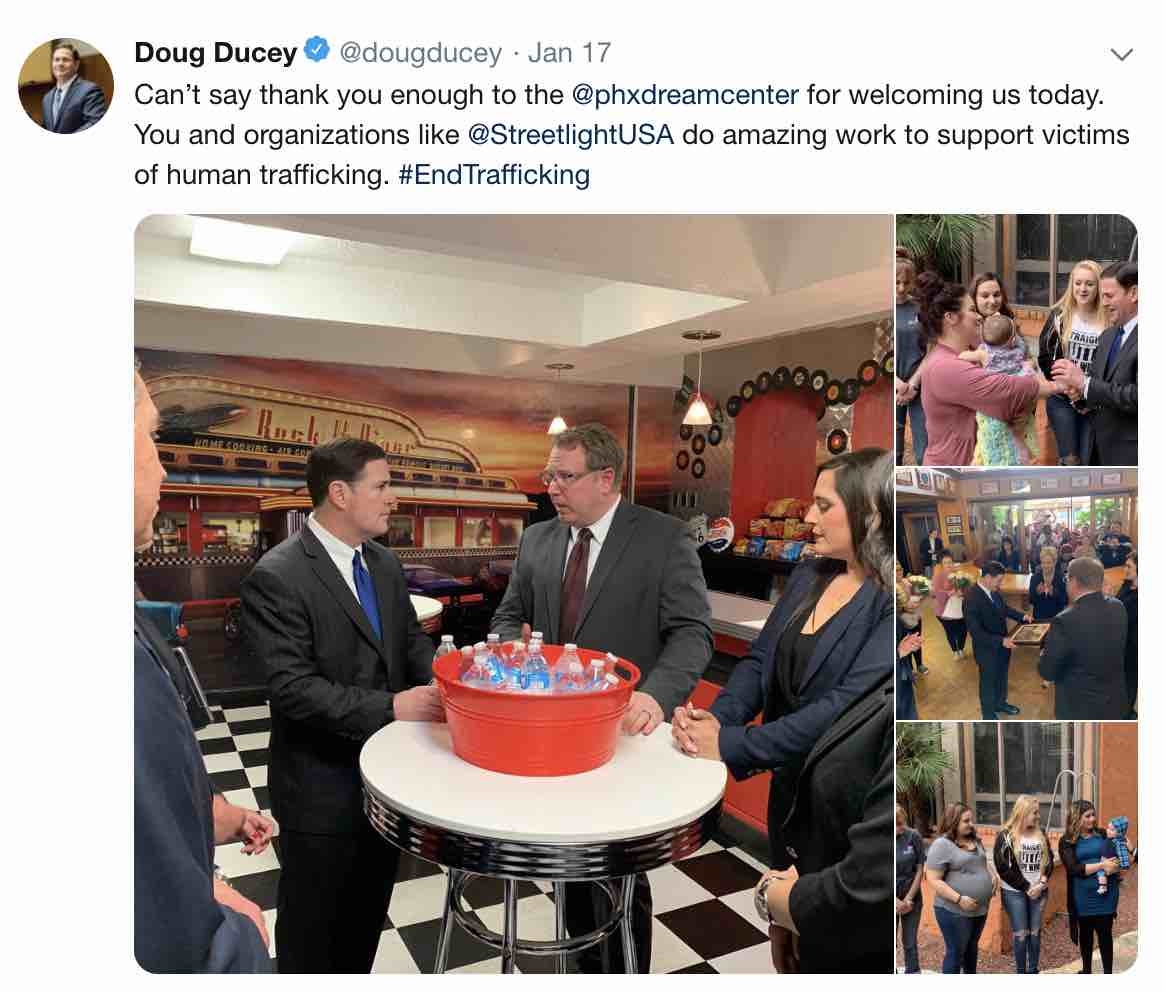 View Governor Ducey's proclamation declaring January Human Trafficking Prevention Month.