Governor Ducey Announces Retirement Of AHCCCS Director Tom Betlach
News Release
November 8, 2018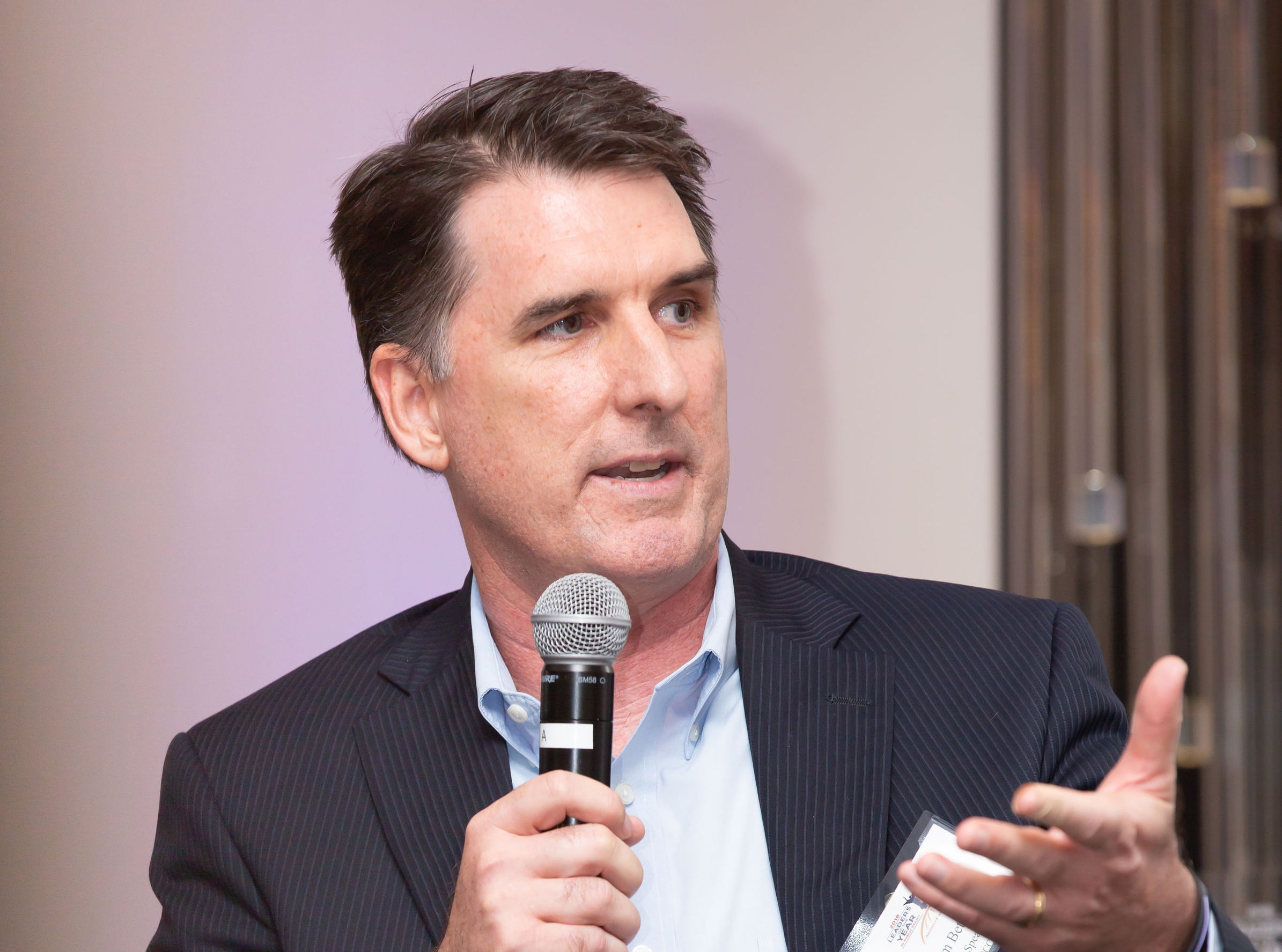 Betlach To Retire After A Distinguished 27-Year Career In Public Service To Arizona
PHOENIX — Governor Doug Ducey today announced that Thomas Betlach, director of the Arizona Health Care Cost Containment System (AHCCCS), will retire in January 2019, after 27 years of distinguished service to the state of Arizona. Mr. Betlach led Arizona's Medicaid agency for the past nine years and served as its deputy director for the prior eight years.
"Tom is the model of a servant leader, someone whose innovative thinking paired with institutional knowledge motivated and inspired," said Governor Ducey. "I value his health care and finance expertise, and deeply appreciate all he has done to lead a nationally recognized, cost-effective program that provides quality health care for our state's most vulnerable populations."
"It has been my privilege, honor and blessing to serve as the AHCCCS director. I want to express my deep appreciation for the opportunity to serve Arizona and to work with the talented team at AHCCCS who've inspired and educated me every day," said Mr. Betlach. "AHCCCS is an amazing, mission-driven organization that positively impacts every community in our state."
A Career Of State Service
Mr. Betlach is widely recognized as a national leader in Medicaid managed care and health care policy, and was selected by his peers to serve as president of the National Association of Medicaid Directors (NAMD).
"It's Tom's passion for the mission, deep knowledge of Medicaid, and genuine desire to mentor the next generation that has earned him national respect and have helped create a lasting legacy, said Matt Salo, NAMD director. "It's been my great privilege to watch NAMD thrive during the past six years that he has served as Vice President, President, and Past President. The Association, his fellow Medicaid directors, and the Medicaid program itself are all stronger today because of his leadership."
During his tenure at AHCCCS, Arizona's Medicaid program underwent significant transformation. An unprecedented economic recession that began in 2009 forced a $2 billion cut in program funding and widespread enrollment freezes. As the recession thawed, health care became a national issue. Arizona policy makers elected to restore and expand program eligibility, a change that added health care coverage for 400,000 individuals.
Deb Gullett, executive director of Arizona Association of Health Plans, added, "During his nine years as director, Tom has skillfully led the agency through difficult challenges like the recession while innovating and leveraging the public private partnership on which AHCCCS is built."
Jennifer Carusetta, executive director for Health System Alliance of Arizona added, "Our health systems want to thank Mr. Betlach for his dedication and service to our delivery system and patients. He has been a fair and important leader and partner in Arizona healthcare policy over the past decade plus." 
Mr. Betlach's vision for AHCCCS drove program integrity, value, and innovation. The Department of Behavioral Health Services merged with AHCCCS in 2016, paving the way for the agency to integrate physical and behavioral health services under single health plans, a major delivery system milestone. Today, 84 percent of AHCCCS members are enrolled in integrated health plans that are better able to treat co-occurring physical and behavioral health conditions in a cost-effective manner. 
"Director Betlach and AHCCCS have made a bold leap by integrating physical and behavioral health care for individuals, families, and community into all aspects of system design, development and oversight," said Jim Dunn, executive director/CEO of the Arizona State Office of the National Alliance on Mental Illness (NAMI) Arizona. "Tom's ingenious creation of the Division of Healthcare Advocacy and Advancement, home to the AHCCCS Office of Individual and Family Affairs, demonstrates his inclusive determination and models the way for all potential integrated contractors. We know firsthand that all members and families have a much stronger voice—and better choice—thanks to Tom's inspirational leadership."
Along with integration, AHCCCS and its partners are focused on addressing the social factors like homelessness, stable housing, and transitions from incarceration that adversely affect overall health. "AHCCCS understands the critical impact that social factors have on the overall health of our patients. Under Tom's leadership, our state Medicaid agency has elevated the work of organizations like Circle the City that provide value-oriented healthcare to the most vulnerable members of our community, such as our those experiencing homelessness," said Brandon Clark, Circle the City chief executive officer.
Guided by Mr. Betlach's leadership acumen, AHCCCS has increased overall employee engagement to earn some of the highest scores among all state agencies, on par with what Gallup calls "world-class engagement." 
Mr. Betlach retires from a remarkable 27-year career of service under five different governors. Prior to joining AHCCCS, Mr. Betlach served Arizona as the state budget director for five years. Mr. Betlach will continue with AHCCCS through January 4, 2019.
###