Building Partnerships
News Release
June 19, 2018
Arizona-Mexico Commission 2018 Summit 
At the 2018 Arizona-Mexico Commission Summit, business leaders and policy makers from Arizona and Sonora came together to discuss how both states can continue to promote security and expand economic opportunity through international partnership.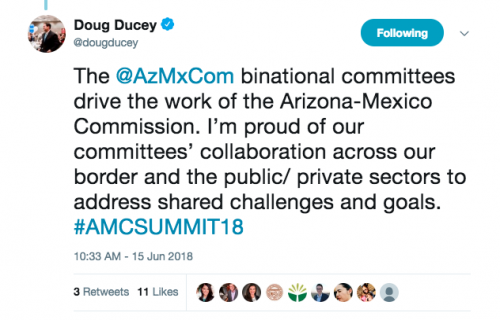 Fronteras: Ducey Announces Major Funding For Border Shipping Route At AMC Summit
Governor Ducey announced the funding of $134 million to build out the highway from the Mariposa Port of Entry out to Interstate 19. "It's one of the biggest projects ever seen in rural Arizona," said Arizona Department of Transportation Director John Halikowski.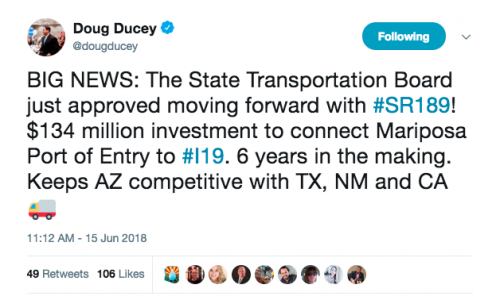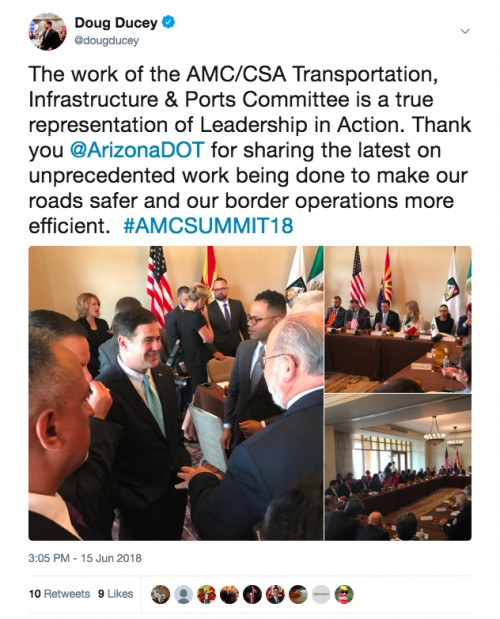 Nogales International: Study: Mine Could Employ More Than 500, Add Millions To Local Public Treasuries
"Arizona Mining's Hermosa Project in the Patagonia Mountains will employ an average of 451 workers, providing an annual average of $151.1 million in disposable income to residents of Santa Cruz, Pima and Cochise County."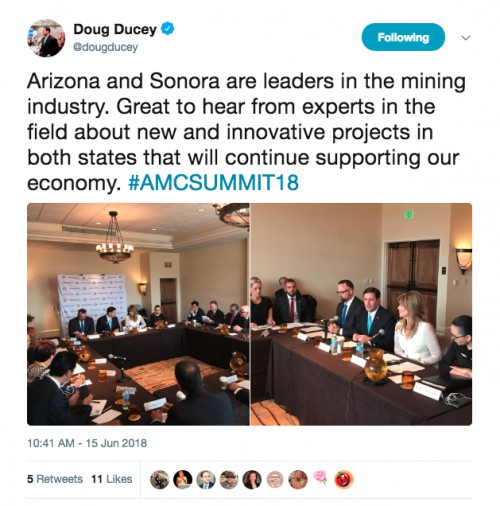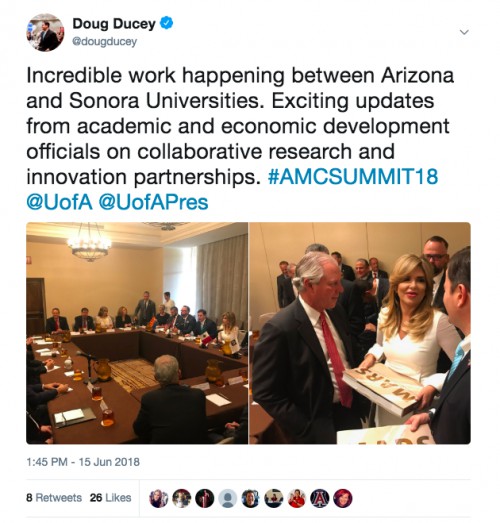 Arizona Joins Agreements Strengthening Arizona-Sonora Partnerships
Governor Ducey co-signed two agreements with Sonora, Mexico Governor Claudia Pavlovich at the 2018 AMC Summit that aim to support economic development initiatives in the Arizona-Sonora region.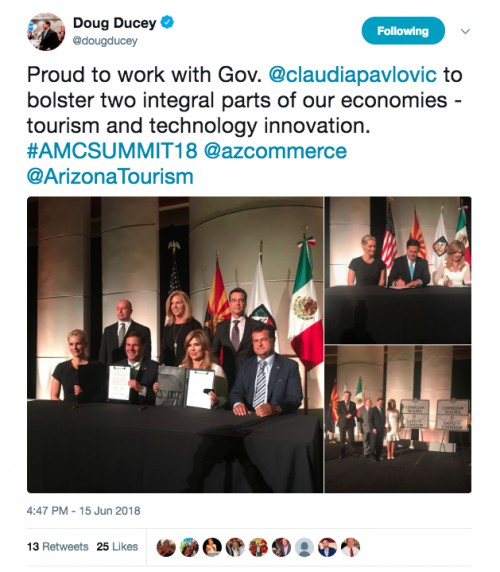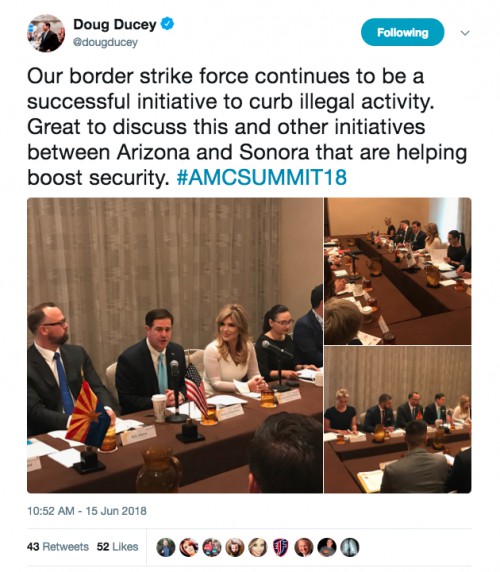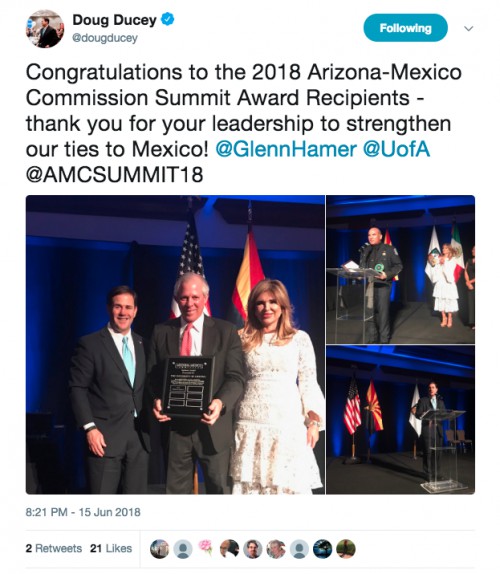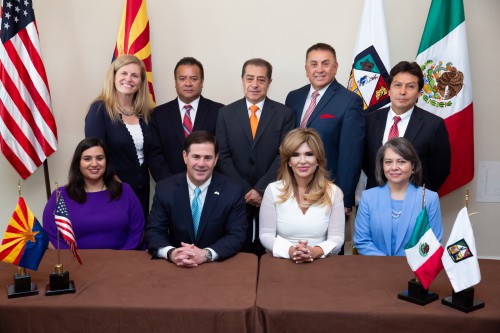 Governor Ducey and Governor Pavlovic meet with Arizona border mayors and consuls at the 2018 AMC Summit.