Securing Arizona's Water Future
News Release
February 21, 2018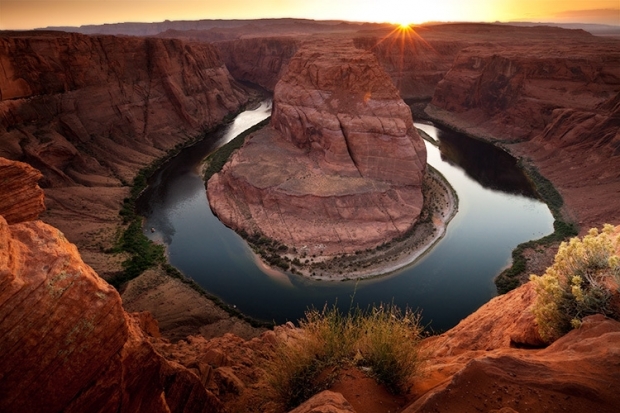 Arizona is a renowned leader in water management thanks to more than a century of careful planning and effective governance. But, with droughts and declining water levels in the state's key water supplies, the time to act on water policy is now.
Governor Ducey has prioritized Arizona's water future as one of the most crucial policy issues facing the state. In his 2018 State of the State address, Governor Ducey highlighted the issue:
"Earning Arizona's reputation as a national leader in water management was no easy feat and it didn't happen by accident. It was the proactive nature of our predecessors, and our state's willingness to take-on complex issues.
"This session, we must follow their lead and put forward responsible policies that will ensure Arizona speaks with one-voice to secure the state's future for generations to come."
Arizona relies heavily on the Colorado River for its water supply. Unfortunately, the Colorado River system has experienced severe drought conditions for more than 17 years.Lake Mead, a reservoir on the Colorado River, is less than 40% full. Lake Mead water levels are important because they determine whether a shortage is declared in the State's Colorado River, resulting in decreased delivery levels of water.
Based on data from the Bureau of Reclamation, the threat of a water shortage on the Colorado River and in Lake Mead is real and immediate.
Building on Arizona's history of responsible conservation initiatives, we have proposed a plan that focuses on strategic conservation and statewide forbearance, protecting consumers through responsible ground management, and speaking with one voice.
Our plan would incentivize the voluntary conservation of Colorado River water with a focus on expanding statewide forbearance of conserved water. This would contribute to higher Lake Mead elevations, reducing the likelihood of a shortage and protecting the State from the economic consequences of water delivery reductions.
Continuing a history of responsible groundwater management, our proposal would also establish an advisory committee to monitor the progress of Active Management Areas (AMAs), geographic areas that have historically dealt with declining groundwater levels, toward achieving management goals.
Finally, since decisions about Arizona's water supply affect the entire state, our plan ensures accountability by requiring state authorization before entering into deals involving the interstate transfer of Colorado River water.
Click here to access a detailed policy primer of our plan to secure Arizona's water future.