Governor Ducey Announces Appointment To The Arizona State Board Of Education
News Release
November 27, 2017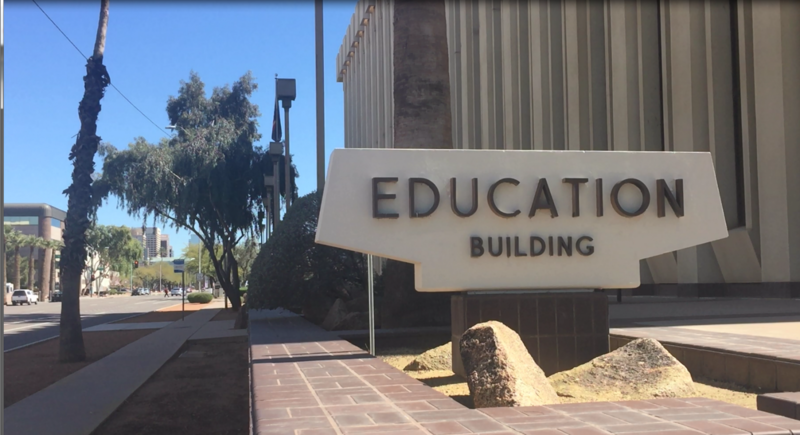 PHOENIX — Governor Doug Ducey today announced Christine Burton as the newest public member of the Arizona State Board of Education.
Christine Burton is the co-founder and serves as Chairperson of the Burton Family Foundation. The primary focus of the Burton Family Foundation is to provide support for innovative programs that promote equity and opportunity for underserved students. In her role at the foundation, Ms. Burton has collaborated with school districts, charter schools, education foundations, universities, and non-profit education organizations to promote and expand best practices in education in Arizona.
"Christy will be an excellent addition to the Board," said Governor Ducey. "She brings a wealth of knowledge on education policy issues through her philanthropic work, but more importantly, her perspective as a parent is invaluable to the Board as they consider educational issues that impact Arizona families."
In addition to her work for the Burton Family Foundation, Ms. Burton also serves on the boards of ARCS Foundation (Achievement Rewards for College Scientists), Teach for America Arizona, Student Expedition Program (STEP), and Support My Club. She is a member of the Camelback High Community Network, Philanthropy Roundtable, Aspen Institute Society of Fellows, Women in Philanthropy and Arizona State University Presidents Club.
Ms. Burton holds a B.S. in Economics and a Master of Public Administration from Arizona State University. She has been married to Daryl Burton for 29 years. As the mother of five adult children, she has experience serving on various school committees in public schools in Arizona.
"It is an honor to serve in this capacity," said Christine Burton. "I look forward to working with my fellow Board members and the entire education community to increase the opportunities for a quality 21st century education for all Arizona students."