Governor Ducey Heading To UK To Promote Economic Development
News Release
October 11, 2017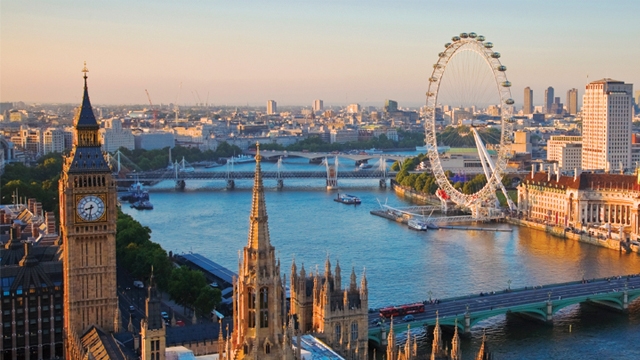 PHOENIX — Governor Ducey will take part in a series of economic development meetings Oct. 19 - 22 in the United Kingdom to tout the economic advantages of doing business in Arizona. During the economic development trip, organized by the Arizona Commerce Authority, the governor will meet one-on-one with high-level international business leaders. In addition, he'll attend the Arizona Cardinals game at Twickenham stadium on October 22nd where he'll meet with tourism industry representatives and promote travel to Arizona.
In 2016, Arizona's trade with the United Kingdom totaled more than $1.4 billion, including over $858 million in exports. The United Kingdom is also the second largest contributor of foreign direct investment in Arizona, behind Canada. In 2015, companies based in the UK accounted for 14,300 Arizona jobs.
"We are positioning Arizona to compete not just domestically for jobs and talent, but globally as well," said Governor Ducey. "Already, direct investment from the UK accounts for over 14,000 jobs in Arizona. By expanding these ties, we are able to further Arizona's reputation as a top destination for industry-leading companies and create more opportunity for Arizona citizens. I look forward to sharing how Arizona is growing our economic competitiveness, bringing jobs to our state, and preparing our workforce for opportunities in the 21st century economy."
Arizona continues to be a top destination for companies re-locating to or expanding within the state. Since November 2016, just six projects alone are projected to bring 9,500 estimated new jobs and over $8 billion in capital investment. This comes in addition to last week's expansion announcement from Bank of the West of 1,000 projected new jobs and a $25 million capital investment.