Arizona Unemployment Drops To 4.7%; Lowest Level Since 2008
News Release
October 19, 2017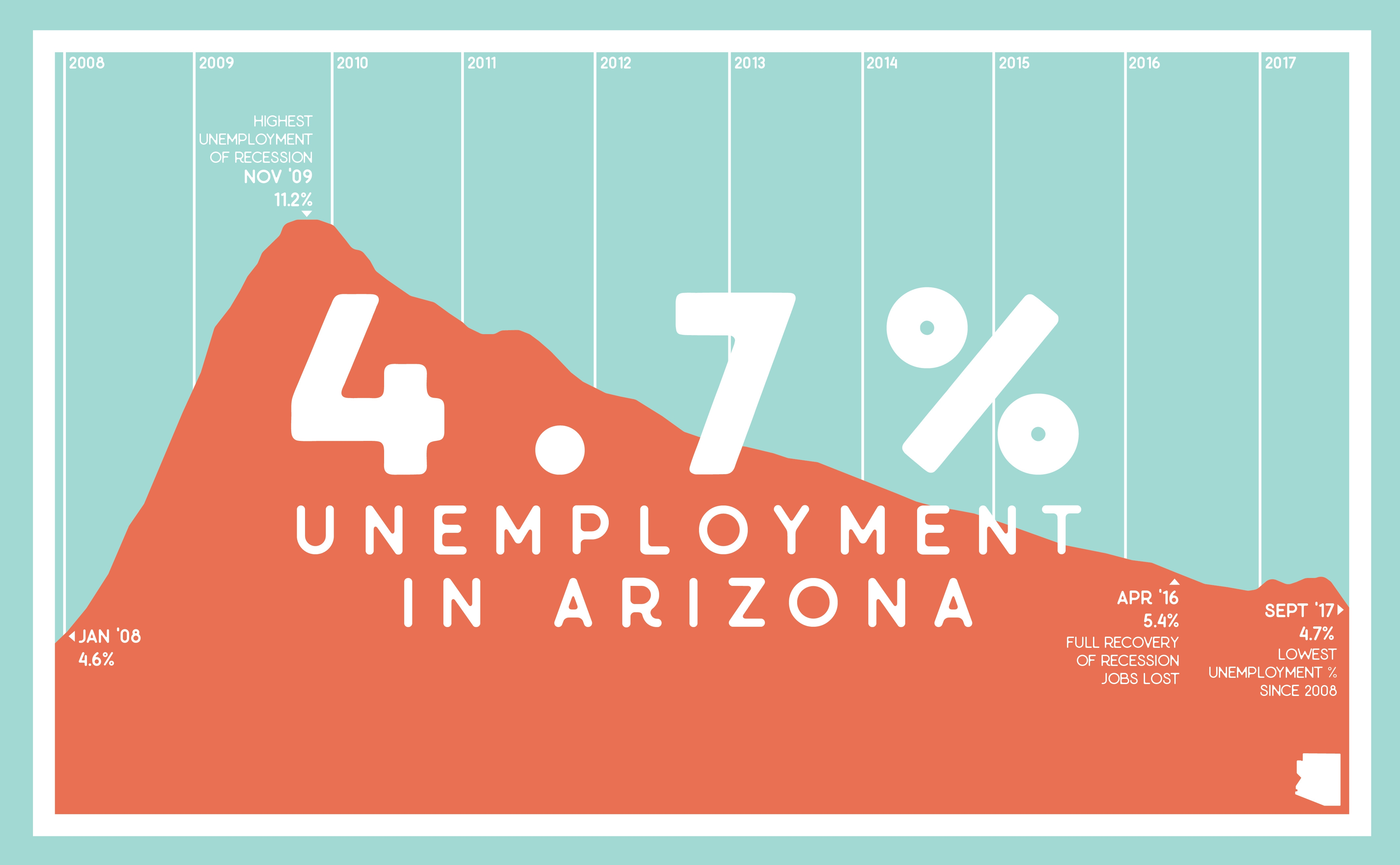 PHOENIX — Following continued growth and a month of well-above average job gains in both the private and public sectors, Arizona's unemployment dropped to 4.7%, its lowest level since January 2008.
According to the Arizona Office of Economic Opportunity, during September, Arizona gained 36,400 non-farm jobs, which is over 6,000 more than the September average from the past seven years. The private sector alone added nearly 10,000 more jobs than its September average from 2010-2016.
Eight of eleven sectors surveyed posted gains, including Government (26,100 jobs); Education and Health Services (5,200 jobs); Leisure & Hospitality (1,700 jobs); Construction (1,600 jobs); and Professional and Business Services (1,400 jobs).
"This is tremendous news showing the continued strong and resilient state of our economy," said Governor Ducey. "As we add more jobs and put more people to work, credit goes to the men and women doing the hard work of launching their businesses or expanding and hiring more workers. My administration will continue to work to keep government out of the way of innovative ideas and technology so that Arizona can continue to be a land of opportunity for all."
Arizona's September unemployment rate was 0.4% lower than the same time last year. Since 2015, Arizona has added more than 140,000 private sector jobs.