Arizona Disaster Response Efforts Continue Following Devastating Hurricanes
News Release
September 13, 2017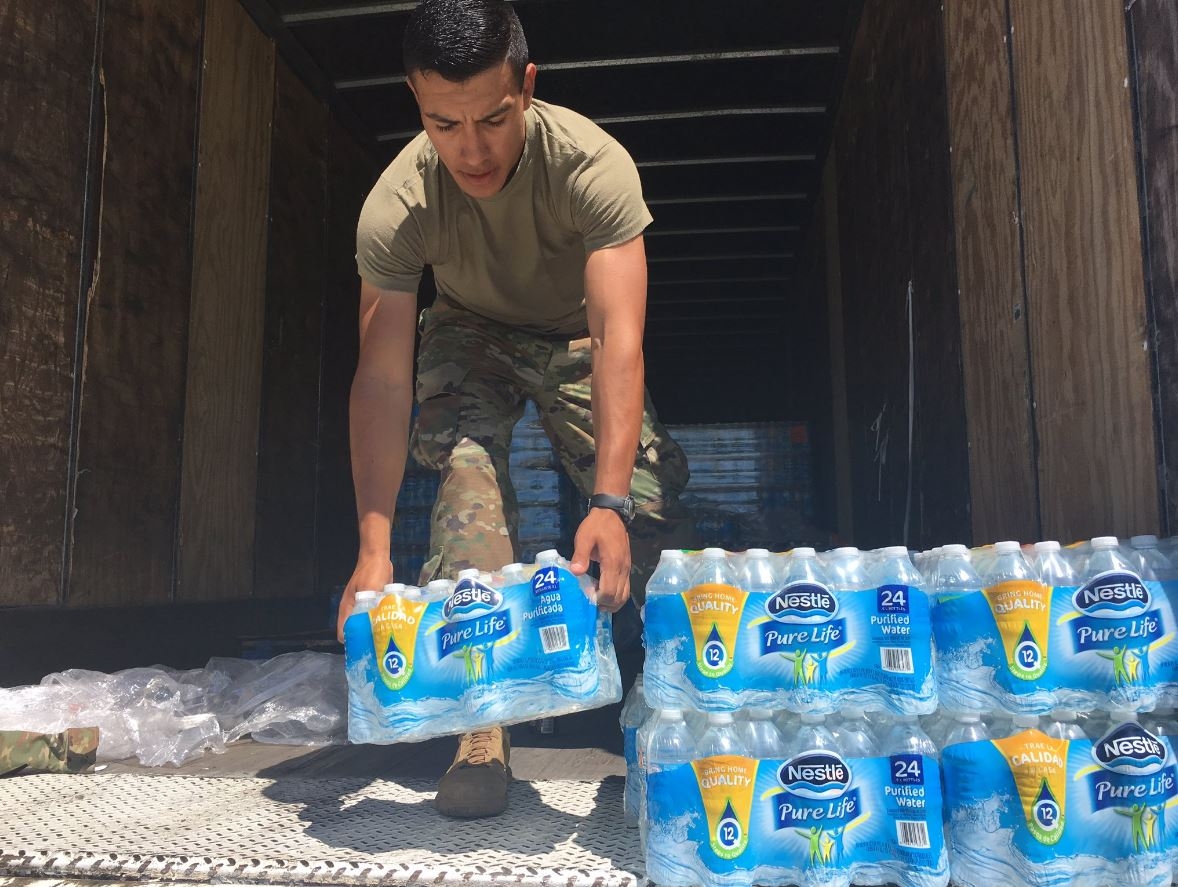 PHOENIX — Following hurricanes and flooding that have affected communities in Texas, Florida, and across the Gulf Coast, Governor Doug Ducey today recognized the Arizona agencies and individuals who have participated in response operations and pledged continued assistance to those in need.
"From sending rescue helicopters to disaster personnel and emergency assets, Arizona has answered the call to provide aid to communities hit hardest by these devastating hurricanes," said Governor Ducey. "Our agencies have acted swiftly and robustly and will continue to coordinate with federal and local response officials in these states to help in any way we can. We've also seen incredible generosity and giving from local organizations and everyday citizens, and I couldn't be prouder of how Arizonans have stepped forward to help those in need."
In the wake of devastation caused by Hurricanes Harvey and Irma:
 The Arizona Department of Emergency and Military Affairs (DEMA) is coordinating with Tribal Nations, State Agencies, Counties and Municipalities to supply supplemental emergency personnel in Florida and Texas. DEMA has also provided personnel to assist with technical housing assistance in Texas;
The Arizona Department of Forestry and Fire Management's Type 3 Incident Management Team (AZ IMT) deployed to Texas where the team recently completed one mission in Bridge City, Texas. The AZ IMT is now staging in College Station and awaiting reassignment to help with recovery efforts from Hurricane Irma in Florida.
The Arizona Army National Guard sent three UH-60 Blackhawks and one UH-72 Lakota with crews and maintenance personnel to assist rescue missions in Texas;
The Arizona Department of Transportation is waiving fees and expediting permits for response vehicles. In addition, ADOT crews are on standby, under the Emergency Management Assistance Compact, to respond to affected areas and assist with debris removal and critical infrastructure inspections, if requested.
The Arizona Air National Guard deployed personnel to establish aerial port operations in the U.S. Virgin Islands;
Phoenix Fire Department personnel and Arizona Team Health physicians and health care providers assisted emergency operations in Houston;
And personnel from Davis-Monthan Air Force Base in Tucson have deployed to Texas and Florida to support Search and Rescue operations.