Arizona Honors 'Instrumental' ASU Coach Frank Kush
News Release
July 5, 2017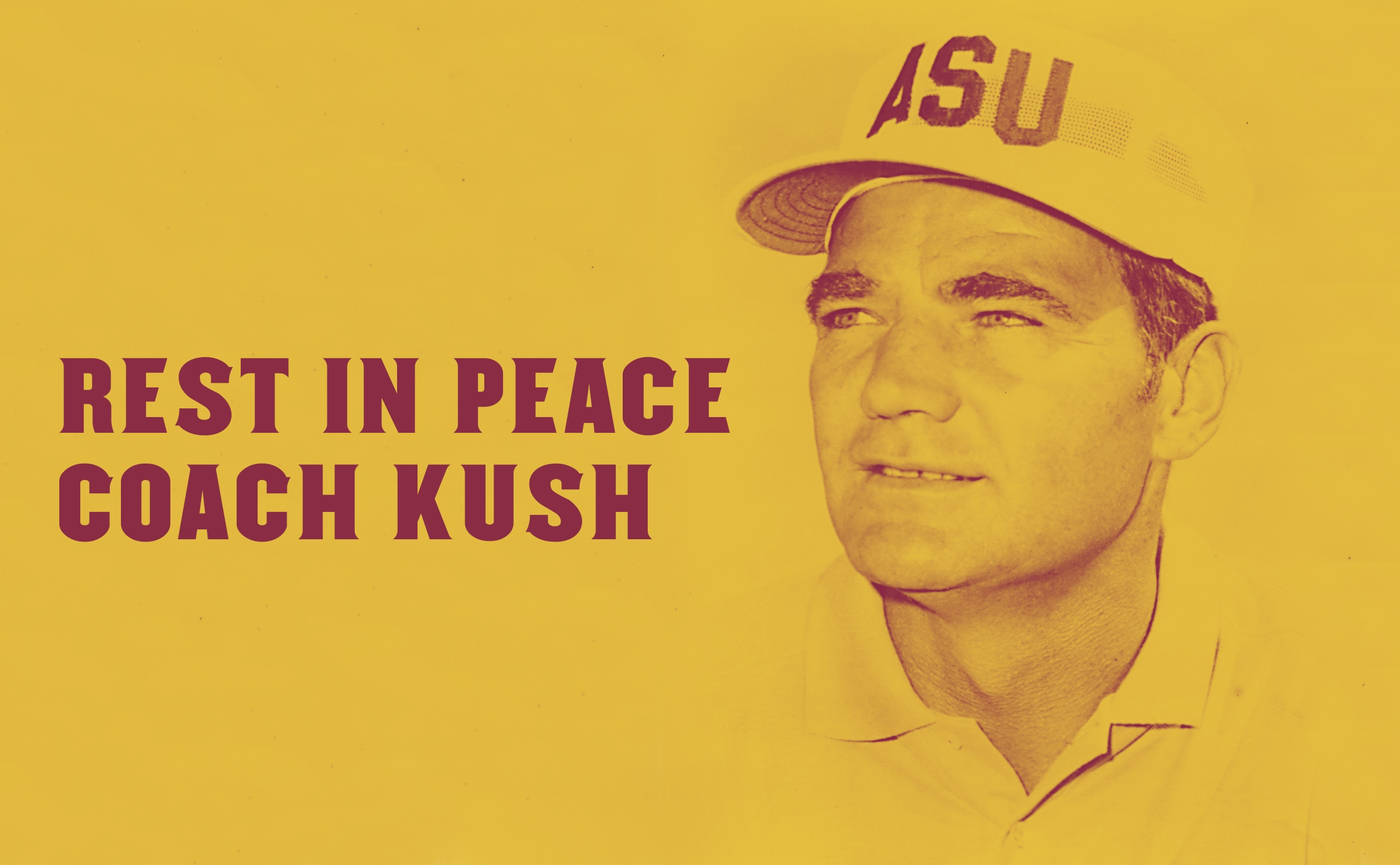 PHOENIX — Today, Governor Doug Ducey proclaimed July 5, 2017, as "Frank Kush Day." One of the most well-known athletic leaders in our state's history, Coach Kush helped shepherd Arizona State University into the future. Coach Kush passed away on June 22, 2017. A public viewing will be held today at All Saints Newman Center in Tempe.
"I join my fellow Arizonans in remembering the life of Frank Kush and the historic impact he had on the state of Arizona," said Governor Ducey. "Coach Kush was instrumental in transforming ASU into what we know it to be today. Many of the important achievements that ASU has seen can be credited to Frank Kush's passion for and devotion to improving Arizona. He brightened the lives of tens of thousands of students and carved his name into our state."
Coach Kush is the winningest coach in Arizona State University history, winning 176 games over 22 seasons and bringing home nine conference titles and four Fiesta Bowls. He elevated the university's athletics program to an elite status and was named to the College Football Hall of Fame in 1995. He channeled his love for football into an avenue for teaching and mentoring countless college athletes during his more than 20-year coaching career at Arizona State University. After his retirement, Coach Kush continued his efforts by joining Arizona Boys Ranch as the Executive Director, where he helped lift young boys out of difficult life circumstances.
The governor encourages all Arizonans to join him in celebrating Frank Kush's life and praying for his family and friends.