Wildfire Season Update: Governor Thanks Firefighters, Calls On Arizonans To Continue To Be Safe
News Release
June 6, 2017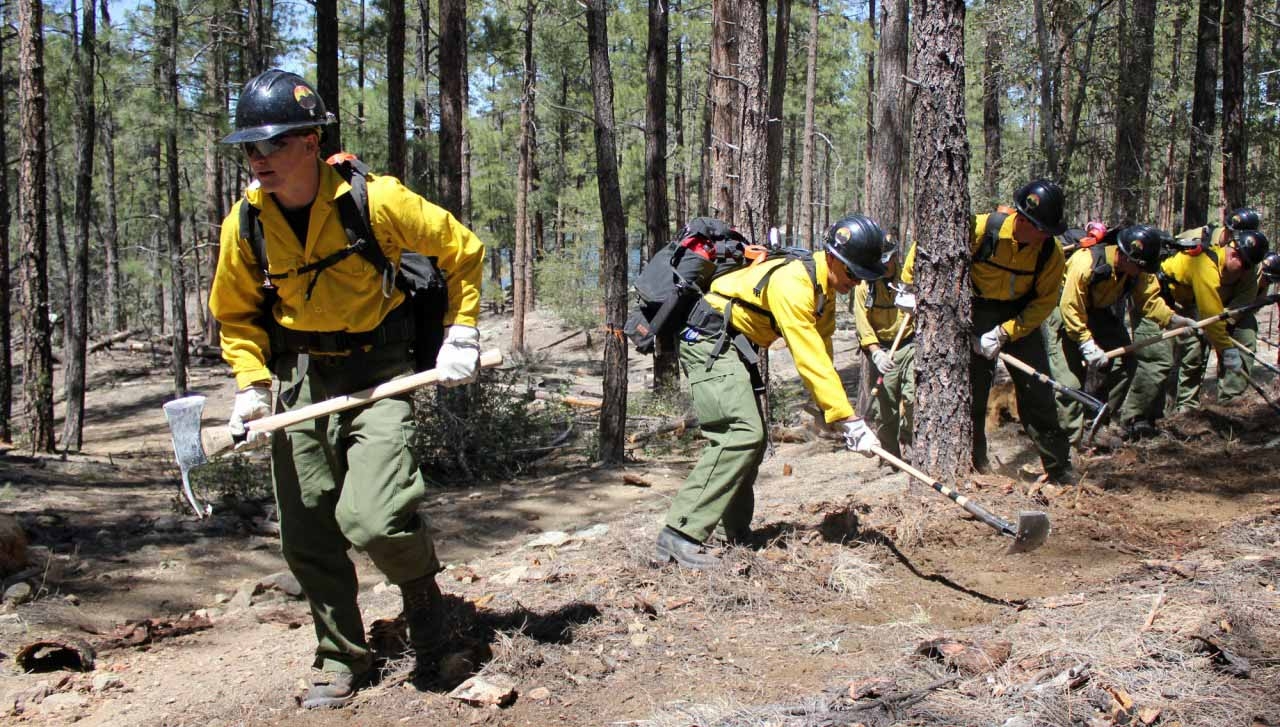 PHOENIX — With wildfire season still underway, and triple digit temperatures upon us, Governor Ducey released the following statement today:
"As temperatures rise and the risk of wildfires continues, we should all take a moment to reflect and give thanks to the brave men and women who courageously battle wildfires across our state to keep our citizens and environment safe.
"Since January, our firefighters and first responders have answered the call to fight over 700 fires in Arizona. I'm grateful for their hard work, their commitment to our residents, and to our beautiful state.
"But, our firefighters cannot shoulder this task alone. It is up to all Arizonans to be mindful of our actions. The summer travel season is upon us, and there are many preventive measures we should all practice to be fire-wise and fire-safe. Remember — one spark is all it takes.
"Make sure your campfires are out before walking away.
If you are towing a boat or trailer, don't forget to make sure your chains aren't dragging.
Be mindful if you pull off to the side of the road -- never pull off into high grass.
If you get a flat tire, do not drive on it.
And never, toss a lit cigarette out the window.
"If we all work together, we can keep our communities safe, our beautiful environment protected, and we might have one less natural disaster for our firefighters to risk their lives to suppress."