Goodwin Fire Update: Governor Ducey Declares State Of Emergency​
News Release
June 28, 2017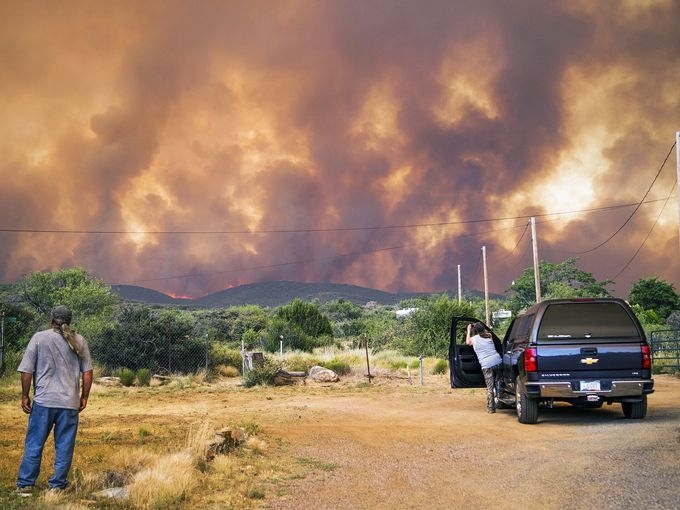 PHOENIX — Governor Doug Ducey today declared a State of Emergency in Yavapai County in response to the Goodwin Fire. The fire has burned more than 20,000 acres, forcing evacuations and the closure of portions of State Route 69. More than 650 emergency personnel are involved in the fire suppression response.
"My office continues to coordinate with state agencies and local emergency response officials with a focus on saving lives, protecting property and making sure evacuees have the shelter and support necessary," said Governor Ducey. "This emergency declaration will ensure every necessary resource at the state's disposal is made available to assist firefighters and provide aid to displaced residents. We continue to stand ready to take further action as needed and provide whatever support is necessary. I thank all the firefighters, first responders and professionals involved in this effort for their continued dedication."
Multiple state agencies are involved in the Goodwin Fire suppression efforts to ensure public health and safety and provide aid to affected residents. In addition to the order by Arizona Department of Emergency and Military Affairs and Arizona Department of Forestry and Fire Management, the Department of Public Safety has provided units to assist with traffic control and evacuations and has additional units, including aviation assets, standing by as needed. The Arizona Department of Health Services is coordinating with local aid officials to help meet evacuation shelter and other health needs.
Today's declaration directs $200,000 of emergency funds to the fire suppression efforts and makes eligible reimbursements for emergency response and recovery costs. It also is a key requirement should federal aid resources be requested.