A Focus On Securing Our Border
News Release
February 10, 2017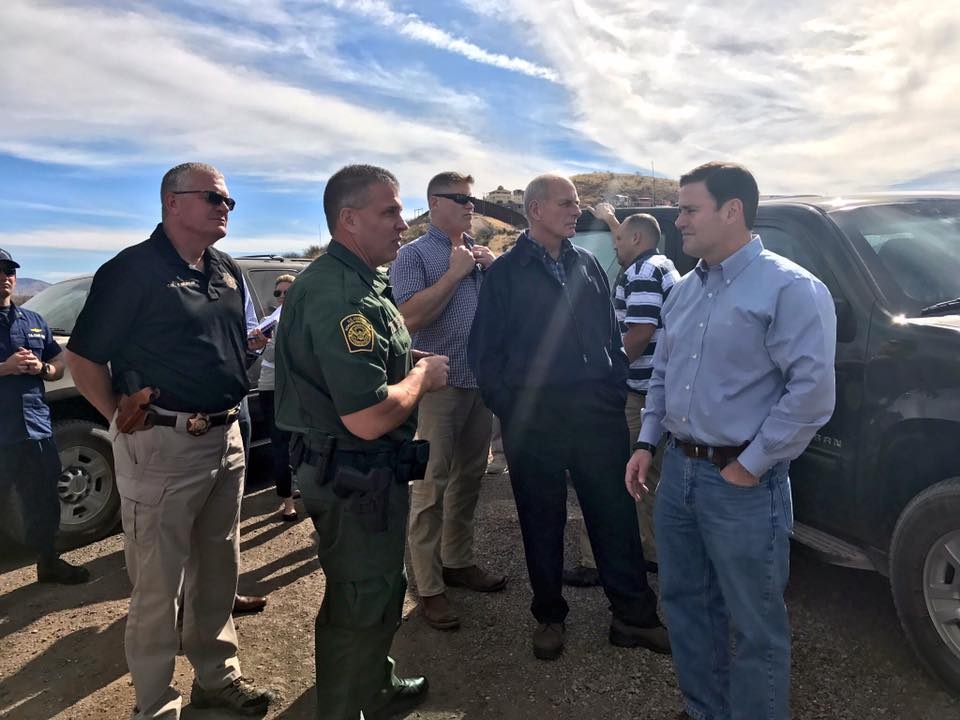 PHOENIX — Arizona Governor Doug Ducey and U.S. Department of Homeland Security Secretary John Kelly toured the Arizona-Mexico border on Thursday, February 11, and discussed the unique issues facing states in the southwestern U.S.
Secretary Kelly—whom was confirmed by the U.S. Senate in January—touched down in Nogales, Arizona, early Thursday morning, where he was greeted by Governor Ducey. They were briefed by Border Patrol agents in Nogales about our immigration system and the complexities of security along the U.S.-Mexico border.
Governor Ducey and Secretary Kelly then toured the Mariposa Port of Entry. They spoke with port officers about security operations and how we can work together to make our ports safer and more efficient to empower American businesses. The Mariposa Port is a major contributor to our economy, with billions of pounds of produce moving through the port each year and significantly impacting Southern Arizona.
"We had a great day touring the border with Secretary Kelly," said Governor Ducey. "We're glad the new administration is listening to the concerns of Arizonans and state and local law enforcement officials. We look forward to partnering with Secretary Kelly in the coming years, and I'm confident that, working together, we can build a safer future for Arizona and United States."