Governor Ducey's "Infant At Work" Program Expands To DES
News Release
January 23, 2017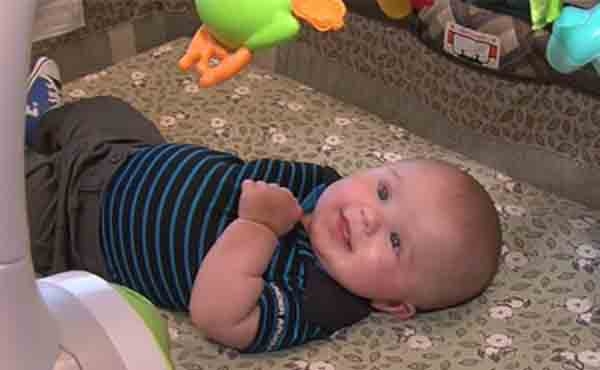 PHOENIX — After a successful pilot program run in select offices, the Arizona Department of Economic Security (DES) announced today that it is rolling out Governor Doug Ducey's "Infant at Work" program statewide. The program allows parents to bring newborns to work from age four weeks to six months, or until the baby is mobile.
Governor Ducey commended the Infant at Work program in his 2017 State of the State address, saying, "It's a win-win-win: Increased productivity, quality employees less likely to leave state service, and, most important, happy babies." Governor Ducey encouraged other state agencies to consider adopting the program.
"Infant at Work has been a successful program at two other state agencies," said Interim DES Director Henry Darwin. "Seeing what a benefit this was to both the babies and new parents who work at the Department of Health Services and the Arizona Health Care Cost Containment System, we decided to try to the program here at DES—and we've had great success since doing so."
DES launched the pilot program at four locations in 2016. To date, two employees have successfully participated in the program, and one additional employee will soon be bringing her new son to the office.
The program was first successfully implemented at the Department of Health Services. The many public health benefits identified include empowering new moms to come back to work sooner, allowing babies time to bond with their caregiver, and ensuring that moms and babies get off to a close and healthy start—at no cost to the state. The program has been a positive boost to employee morale, with coworkers enjoying having the babies in the office. 
"We're so excited to see this program expand to other state agencies to ensure more babies get a healthy start," said Dr. Cara Christ, director of the Arizona Department of Health Services and OBGYN. "We see firsthand how babies in the workplace translates into productive parents and a noted increase in employee morale."
The program will be available to all DES employees who are not in positions that require direct interaction with the public. Infants participating in the program must be at least four weeks old. The participant must be the infant's parent, foster parent, or legal guardian and cannot work in an environment that would impede his or her ability to safely care for the child while working. Once a child reaches six months of age or becomes mobile, the employee's participation in the program will end with a parting certificate.