Governor Ducey Addresses Opioid Addiction With New Executive Order, Letter To State Medical Board
News Release
January 9, 2017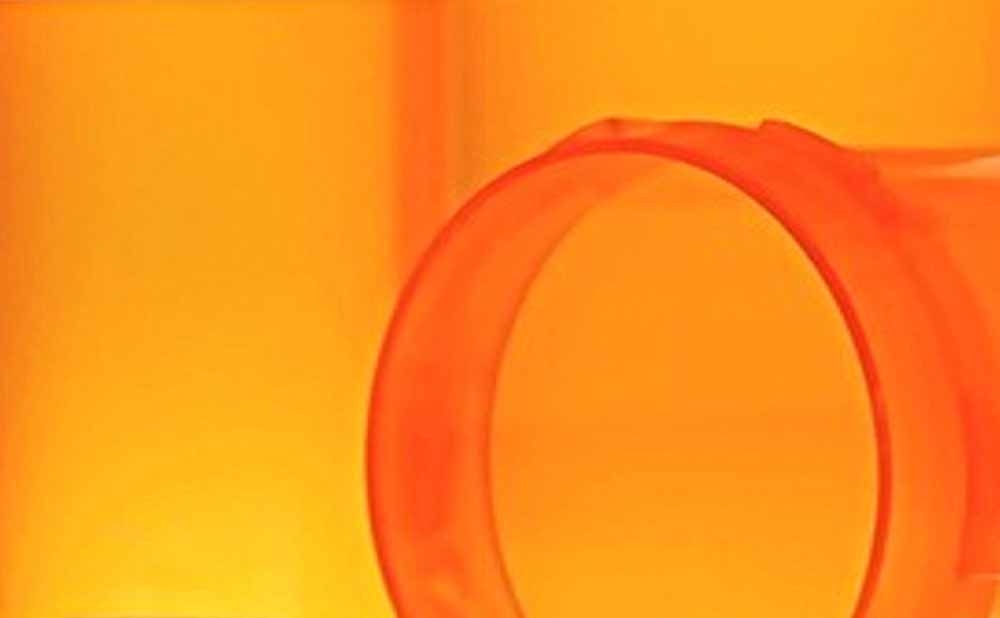 PHOENIX — Today, during his annual State of the State address, Governor Doug Ducey announced several steps that Arizona will take to continue addressing the urgent crisis of drug abuse and addiction:
"Chances are addiction, in some form, has touched the lives of everyone here today. None of us can overcome challenges in life without a support system. Every day, we all rely on friends and family, mentors and advocates."
First, Governor Ducey issued a new executive order to ensure that inmates facing addiction have the opportunity to enter a pilot program and be treated with Vivitrol before leaving prison in order to help their transition succeed. Vivitrol, medication that blocks addictions, has been called a "Miracle Drug." The program will continue with post release treatment as well.
The executive order is intended to decrease recidivism and give these inmates a second chance at leading a healthy life.
Governor Ducey also sent a letter to the Arizona Medical Board and the Arizona Board of Osteopathic Examiners this morning requiring all physicians in Arizona to complete Continuing Education in drug addiction.
See below for more details about how Arizona's all-hands-on-deck approach to substance abuse --
Preventing And Treating Substance Abuse
In February 2016, Governor Ducey Appointed The Substance Abuse Task Force To Find Solutions To The Increasingly Urgent Issue. "Governor Doug Ducey today announced members of the Arizona Substance Abuse Task Force—a coalition of leading substance abuse experts, providers and community members focused on addressing and reversing the growing epidemic of drug abuse and addiction in Arizona communities by finding the best treatments and reducing barriers to care." ("Governor Doug Ducey Appoints Substance Abuse Task Force," Office Of The Arizona Governor, 02/23/16)
In May 2016, Arizona Passed Legislation To Target "Doctor Shopping," The Harmful Method By Which Some People Try To Obtain Several Prescriptions From Different Physicians At The Same Time. (Senate Bill 1283, Arizona State Legislature, Signed 05/12/16)
The Legislation Requires Medical Practitioners In Arizona To "Obtain A Patient Utilization Report From The Controlled Substances Prescription Monitoring Program's Central Database" Before Prescribing Certain Controlled Substances, Intended To Deter Doctor Shopping. ("Fact Sheet For S.B. 1283," Arizona State Legislature, Accessed 01/09/17; Senate Bill 1283, Arizona State Legislature, Accessed 01/09/17)

GOVERNOR DUCEY: "An Important Step In Preventing New Addictions And Even Death." GOVERNOR DUCEY: "In an average month, more than 1,000 Arizonans are in possession of as many as four prescriptions at a time from four different doctors. . . . This is an important step in preventing new addictions and even death, as prescription opiates can serve as a gateway to more dangerous and often fatal illegal drugs." ("Governor Doug Ducey Signs Bills To Help Arizonans Suffering From Addiction," Office Of The Arizona Governor, 05/12/16)
In May 2016, Arizona Passed Legislation Allowing Pharmacists To Dispense Naloxone To Certain Individuals. Naloxone Is Opioid Antagonist Medication That Can Counteract An Overdose. (House Bill 2355, Arizona State Legislature, Signed 05/12/16)
The Legislation Allows Naloxone To Be Dispensed "To A Person Who Is At Risk Of Experiencing An Opioid-Related Overdose Or To Others Who Are In A Position To Assist That Person." ("Fact Sheet For H.B. 2355," Arizona State Legislature, Accessed 01/09/17; House Bill 2355, Arizona State Legislature, Accessed 01/09/17)

GOVERNOR DUCEY: "We're Giving Family Members The Tools To Save A Loved One's Life." GOVERNOR DUCEY: "As we work to curb the trend of addiction, we are also focused on helping those already suffering. In 2014, 552 people died of opioid poisoning in Arizona. Thanks to Rep. Heather Carter and all who championed on behalf of HB 2355, we're giving family members the tools to save a loved one's life." ("Governor Doug Ducey Signs Bills To Help Arizonans Suffering From Addiction," Office Of The Arizona Governor, 05/12/16)
Arizona Continues To Build Partnerships In The Public And Private Sectors In Order To Emphasize Our All-Hands-On-Deck Strategy. GOVERNOR DUCEY: "Prescription drug abuse is an epidemic affecting every state. It requires an all-hands-on-deck approach from us all." (Twitter, 09/02/16)
For Instance, Our State Partnered With Walgreens "To Implement Safe Medication-Disposal Bins In 18 Walgreens Stores Across The State . . . [Which] Will Allow People To Dispose Of Opiate-Based Painkillers And Other Leftover Prescription Drugs." "Gov. Doug Ducey spoke at a Phoenix Walgreens on Friday morning to discuss new efforts in the fight against opiate drug addiction and other prescription drug abuse. . . . He worked with Walgreens to implement safe medication-disposal bins in 18 Walgreens stores across the state. These bins will allow people to dispose of opiate-based painkillers and other leftover prescription drugs." (Alexis Egeland, "Ducey, Walgreens Announce Effort To Curb Prescription Drug Abuse," Arizona Republic, 09/03/16)
In October 2016, Governor Ducey Issued An Executive Order The First Fill Of Addictive Prescription Opioids To Seven Days In All Cases Where The State Is The Payer. "This morning Governor Doug Ducey marked the kickoff of Red Ribbon Week by signing an executive order that limits the first fill of addictive prescription opioids to 7 days in all cases where the state is the payer. Additionally, the measure limits all fills for children, except for those with cancer, chronic disease and traumatic injury." ("Curbing Opioid Addiction Through Executive Order," Office Of The Arizona Governor, 10/24/16)