Governor Announces Senior Staff Changes
News Release
September 8, 2016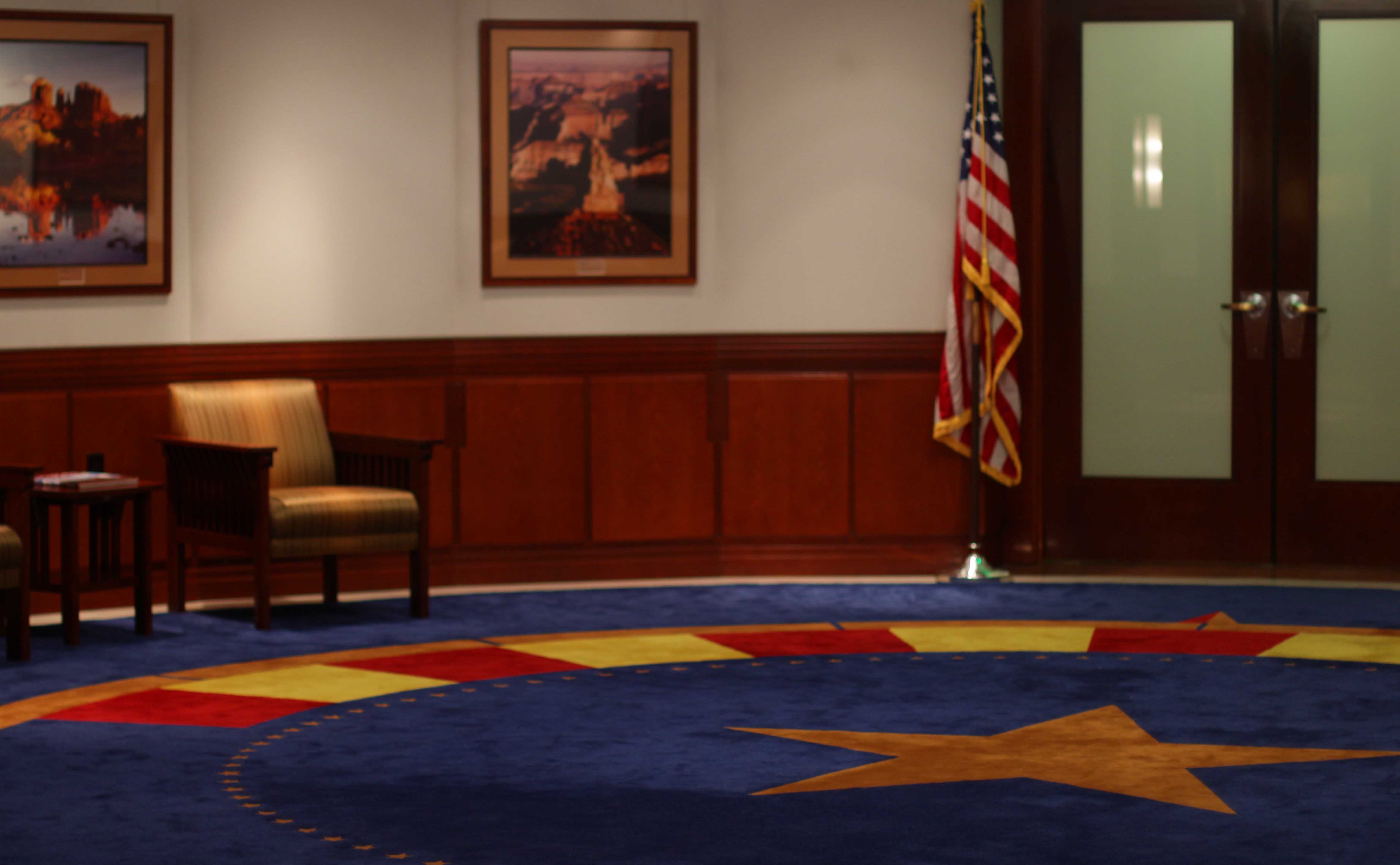 PHOENIX – Governor Doug Ducey's office announced several changes on his senior staff this morning.
Victor Riches, Deputy Chief of Staff for Budget and Policy, is leaving the administration to serve as President and Chief Operating Officer of the Goldwater Institute. Riches, who has a long and substantial record of experience at the state Capitol and in state policy, has been instrumental in the success of the governor's agenda.
"Without Victor's wealth of experience with the budget, the Legislature and state government operations, we would not have been able to achieve so much success these first two years. He's been an absolutely critical member of our team," Governor Ducey said. "We will miss Victor's wisdom dearly, but he will remain a close friend of ours and we wish him the best."
Replacing Riches as Deputy Chief of Staff for Budget and Policy will be Gretchen Martinez, current Director of Legislative Affairs for Governor Ducey.
Before joining the administration in January 2015, Martinez served as the Executive Director of the Arizona Chamber Foundation and as the Vice President of Public Policy for the Arizona Chamber of Commerce and Industry. Both roles gave her responsibility over the organizations' legislative operations and advancing policies that helped Arizona attract and retain businesses. Her extensive background in government and private sector experience allows her to be particularly effective in communicating the governor's pro-growth policy agenda and priorities with other elected officials and stakeholders. 
Additionally, Dawn Wallace, the governor's Education Policy Advisor, has been elevated to Senior Advisor to the Governor for Education and Strategic Initiatives. In this new role, Wallace will continue to be a lead advisor on education issues, and will also lead strategic initiatives for the governor's office on a broad range of issues and serve as the governor's liaison to the non-profit community. She will also continue running the Governor's Office of Education.
Wallace brings a rich background in education, budget and state government. She has served as Senior Budget Analyst for the Arizona Governor's Office of Strategic Planning and Budgeting in two previous gubernatorial administrations before serving as the Deputy Director of Research Staff in the Arizona State Senate and the Majority Policy Advisor for two Arizona House Speakers. Previous to joining Governor Ducey's staff in 2015, she served as the Director of Government Relations for the Maricopa County Community Colleges.
Finally, Christina Corieri, the governor's Health and Human Services Policy Advisor, will be promoted to Senior Policy Advisor. In her expanded role, Corieri will develop new policy initiatives and be a member of the governor's senior staff.
Corieri joined the Ducey administration in January 2015. Prior to that, she served as Chief of Staff to Phoenix City Councilman Sal DiCiccio and Health Policy Analyst for the Goldwater Institute. Corieri has become a defining voice in the field of Health and Human Services policy over the course of Governor Ducey's first two years. Her new role will further utilize her talents understanding and implementing policies that will better help shape the lives of Arizona citizens.
"I'm very excited about these changes and additions to our team," Governor Ducey said. "Gretchen, Dawn and Christina are among the most talented policy leaders in the state, and in their respected fields, are leaders nationally. With their talents, experience and drive, we will continue to take our reform efforts to the next level, improving the lives of Arizonans and making our state a better place to live, work and get an education."