Arizona State Parks Attendance And Revenue Hit All-Time High
News Release
September 28, 2016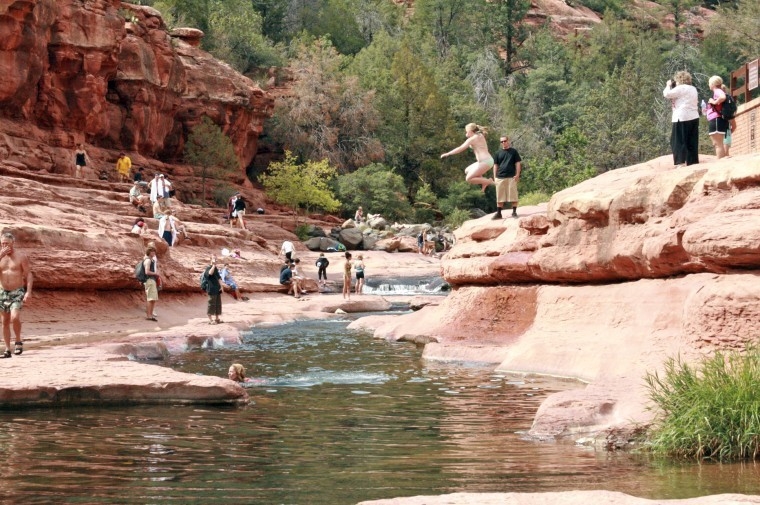 Governor Doug Ducey announced Wednesday that Arizona State Parks achieved record visitation and revenue in fiscal year 2016.
More than 2.68 million people visited the parks, contributing $16.4 million in revenue to the State Parks system, an increase from $14.4 million in fiscal year 2015. Visitors to Arizona State Parks contribute nearly a quarter of a billion dollars to Arizona's economy, according to a 2014 Northern Arizona University study.
"Arizona State Parks exemplify the best of Arizona," said Governor Ducey. "We are thrilled that more Arizonans and tourists are embracing the adventure that our stunning parks offer, from the Kartchner Caverns in Benson to the Tonto National Bridge in Payson. A financially healthy park system is key to preserving our state parks, and growing attendance will provide further economic benefits to communities throughout Arizona."
"The strength of the state parks are the communities and visitors that support them," said Sue Black, Executive Director of Arizona State Parks. "As the stewards of the parks, we show up every day to provide visitors with great experiences, and, under the governor's direction, we implemented a financially sustainable management system, and continue to seek productive partnerships. We will continue to grow our revenue streams and attendance in order to reinvest into the system. I am proud of the parks team's major success this year."
To learn more about Arizona State Parks, visithttp://azstateparks.com.