Governor Doug Ducey Orders The Lowering Of Flags For Navy SEAL Killed In Iraq
News Release
May 3, 2016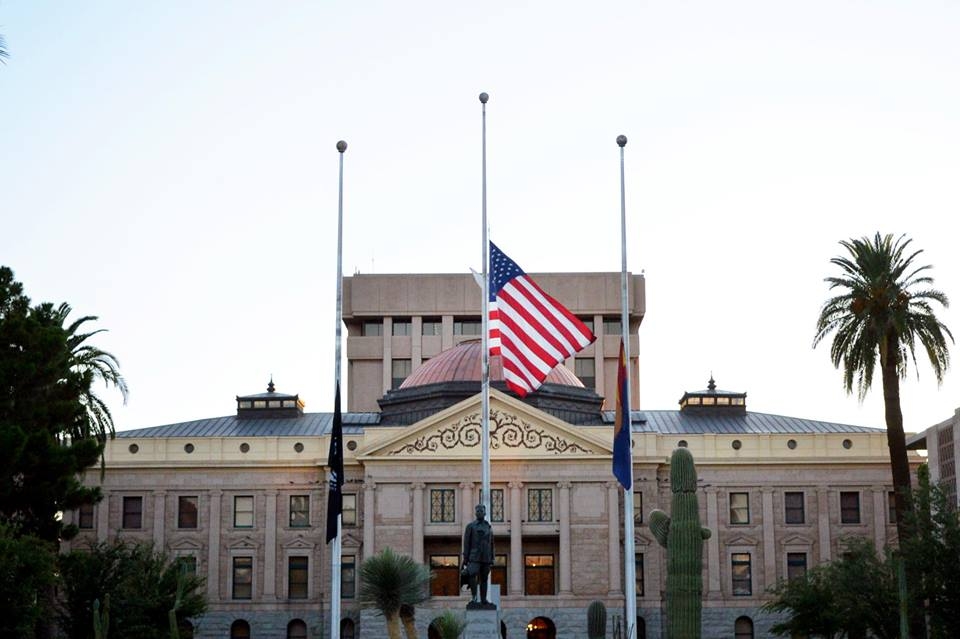 PHOENIX- "Our state and nation are in mourning today over the loss of a U.S. serviceman – and one of America's finest. Navy SEAL Charlie Keating IV, a graduate of Arcadia High School in Phoenix, was killed this morning in an ISIS attack in Iraq.
"Mr. Keating is the third American service member to be killed in direct combat in our nation's fight against ISIS. His death is a tragic reminder of the daily sacrifices made by our men and women in uniform – fighting evil and extremism on the front lines to protect freedom and democracy at home and throughout the world.
"Our thoughts, prayers and eternal gratitude are with Mr. Keating, his family, his fellow SEALs, and all of the brave Americans who've answered the call to serve.
"In honor of Navy SEAL and Arizona hero Charlie Keating IV, I've directed that all state flags be lowered to half-staff tomorrow, May 4, from sunrise to sunset. Flags will again be lowered on the day of his interment, for which services are pending."