Arizona Jumps To No. 6 Spot As Best Place To Do Business
News Release
May 10, 2016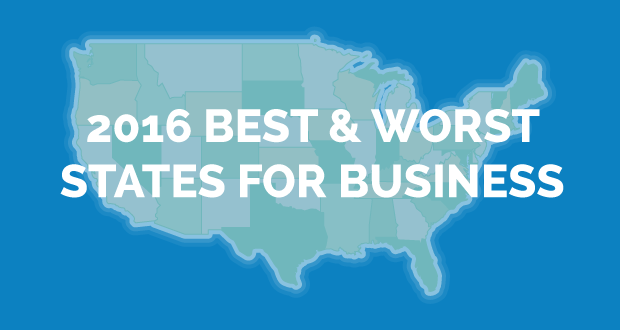 PHOENIX – Arizona is the 6th-best state in the country for business, according to Chief Executive Magazine's annual "Best & Worst States for Business" survey. This year's ranking represents a three-spot climb from last year's report.
"This is great news, and further validation of the work we're doing to make Arizona the most attractive and easiest place to start or grow a business," said Governor Ducey.. "Whether it's loosening government's grip on job creators with light regulations and low taxes, embracing 21st-century innovation or simply promoting our unbeatable quality of life – businesses have taken notice. There's a lot of work to do to get to No. 1 – but we're moving in the right direction, and becoming the preferred spot for companies looking for a better opportunity."
While Arizona climbed the rankings, CEOS ranked California ranked last in business climate for the 12th year in a row – as long as the survey has been conducted.
"California has been running businesses out of the state for years, and in fact, their policies are getting worse," said one CEO. "Class-action lawsuits abound, and it's a crazy environment for small business." Another CEO added, "California is an employer's nightmare."
A total of 513 CEOs across the nation contributed to this report. Arizona's ranking was attributed to a consistent push to become a better place for businesses to flock, reducing corporate tax rates and building partnerships with neighboring economies.
Here's what they had to say: 
"Arizona is attempting to draw business out of California with tax incentives and [a] much lower cost of living."
"Arizona is a hidden gem. It's a great place to live and there's been a change to government that is business friendly."
"Arizona's proximity to the West coast, Latin America and Asia Pacific, as well as its mild climate, make its location attractive for global companies," said Marshall Cooper, CEO of Chief Executive magazine. "As Arizona continues to improve its business development program, I have no doubt we'll see the state garner more new business."