VIDEO: Arizona Votes 2016
News Release
March 8, 2016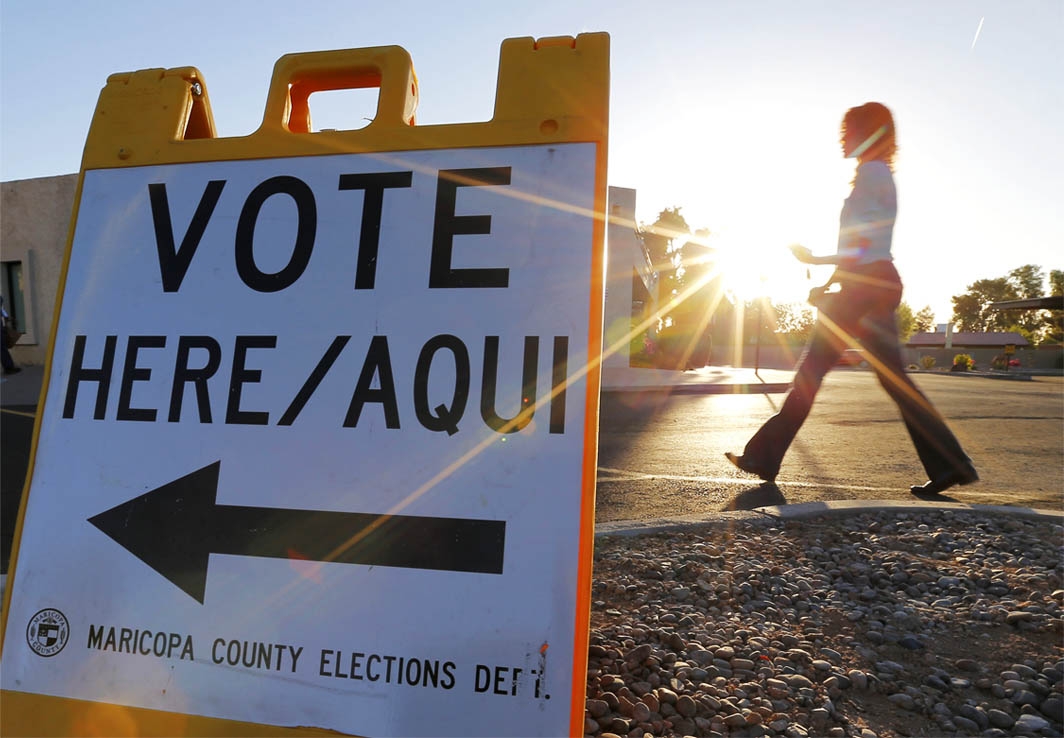 PHOENIX – Governor Doug Ducey and Secretary of State Michele Reagan today released a voter education video highlighting the importance of voting in the four statewide elections in 2016, which include: 
Presidential Preference Election, March 22, 2016
Special Election, May 17, 2016
Primary Election, August 30, 2016
General Election, November 8, 2016
"As citizens of this great country, voting is one of our most important rights and responsibilities," said Governor Ducey.  "This is our chance to help shape the future of our state."
"There are many opportunities for Arizonans to make their voices heard this year," said Secretary Reagan. "I encourage voters to visit my new voter education website, www.arizona.vote, for important election and voter registration information."
Watch the video below.