Governor Doug Ducey Names Student To The Arizona Board Of Regents
News Release
March 29, 2016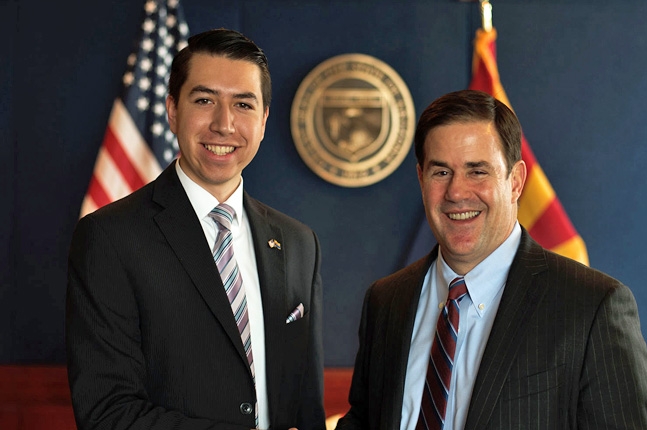 PHOENIX - Governor Doug Ducey today named Vianney Careaga as the student member of the Arizona Board of Regents (ABOR).
"Vianney is a dedicated, motivated and talented Arizona student leader," said Governor Ducey. "A sophomore in college, he has established himself as a strong champion for civic engagement and a powerful voice for higher education. Vianney has represented his fellow students with distinction and will be a valuable asset to the Board and to our three excellent universities."
Mr. Careaga is a sophomore at the University of Arizona studying political science. He currently serves as director of civic engagement for Associated Students of the University of Arizona (ASUA) student government, and is alumni secretary for Phi Delta Theta, Arizona Alpha Chapter.
Mr. Careaga also has been involved with the Boy Scouts of America for several years, most recently serving as assistant scoutmaster, and since 2009 has served in various capacities as a member of Boy Scouting's National Honor Society, Order of the Arrow. Additional experience includes serving on the Salpointe Alumni Council, where he graduated as senior class president in 2014, and interning for U.S. Senator John McCain's Tucson campaign office in 2010.