Governor Doug Ducey Attends Inauguration Of New Consulate Of Mexico In Tucson
News Release
February 2, 2016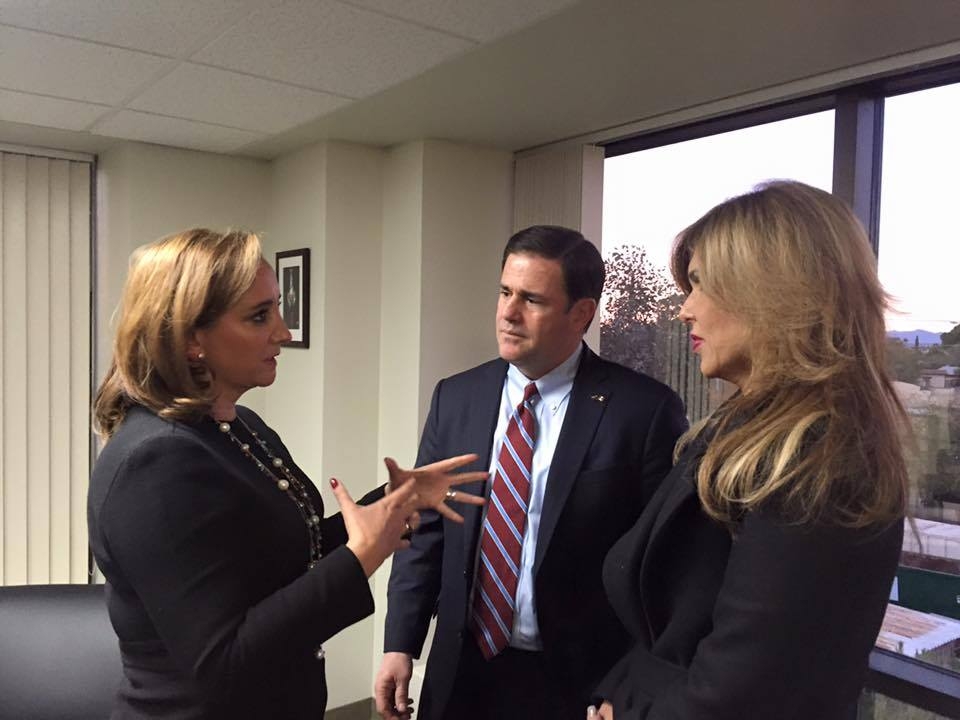 PHOENIX – Governor Doug Ducey today attended and spoke at the inauguration of the new Consulate of Mexico building in Tucson.
Mexican Secretary of Foreign Affairs Claudia Ruiz-Massieu attended the grand opening along with the Mexican Ambassador to the United States, and Sonora Governor Claudia Pavlovich.
"The opening of the new Consulate of Mexico in Tucson is yet another excellent example of the strength and importance of our binational relationship," said Governor Ducey. "We are partners in a global marketplace and the best way to be successful globally is for us to commit to working together.  Our partnership will not only protect our current business, but actually bring new investment to promote economic development and job creation.
"I want to thank Secretary Ruiz Massieu and the Mexican government for this investment that will benefit the entire region.  I also want to applaud Governor Pavlovich for her continued commitment to strengthening the Arizona-Mexico relationship – I am proud to call you a friend and am appreciative to have such an enthusiastic and talented partner in this mission."