EIGHT WAYS ARIZONA'S BALANCED BUDGET PROTECTS OUR VALUES
News Release
March 11, 2015
ARIZONA'S BUDGET IS BALANCED AND BIPARTISAN.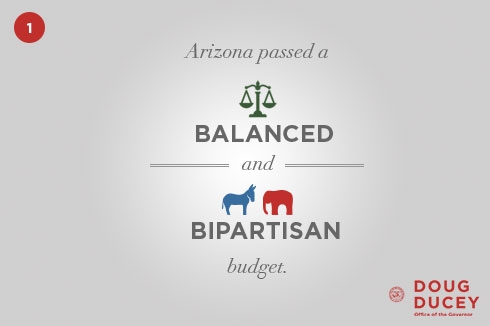 THIS IS THE FIRST TIME ARIZONA HAS BEEN ON A PATH TO A STRUCURALLY  BALANCED BUDGET SINCE 2007.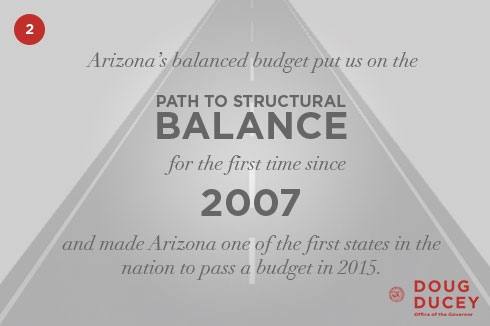 49% OF THE BUDGET FUNDS EDUCATION ‒ UNIVERSITIES AND K-12 COMBINED.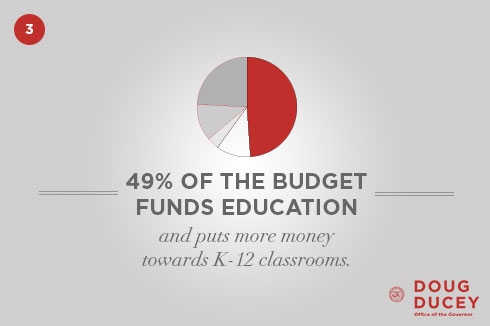 WE'RE INVESTING IN K-12 EDUCATION AND PUTTING #CLASSROOMSFIRST.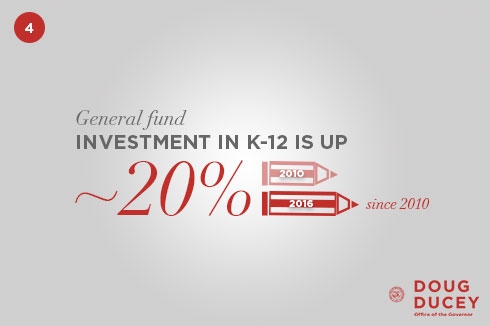 WE'RE ENSURING THOSE WHO WANT TO TEACH HAVE THE OPPORTUNITY TO HELP OTHERS LEARN.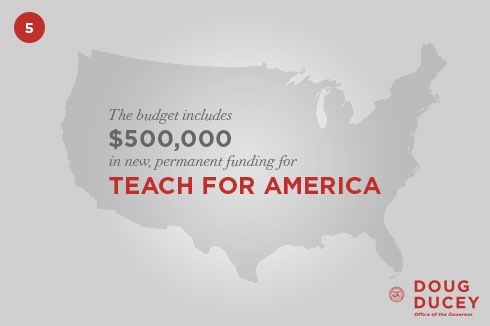 WE'RE ENSURING ALL ARIZONANS HAVE THE CHANCE TO SUCCEED.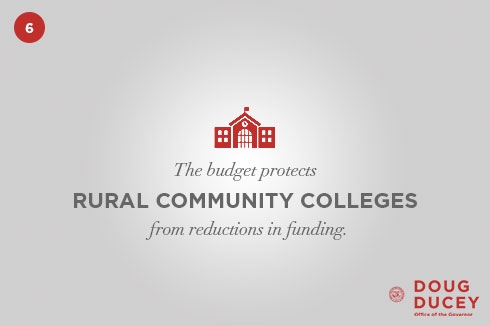 MY BUDGET PUTS ARIZONA ON SOLID FINANICAL GROUND.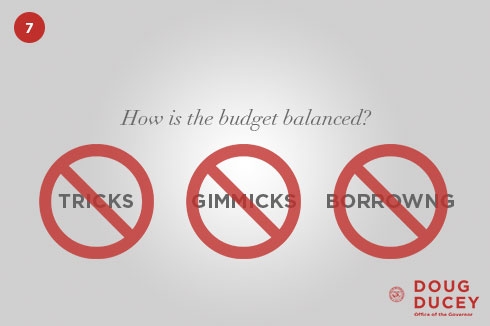 WE ARE MAKING INVESTMENTS IN OUR UNIVERSITIES.